Ken Owens breaks captaincy record for Scarlets
Ken Owens will captain Scarlets for a record seventh successive season as the 2020-21 campaign gets underway.
The previous record was held by Scarlets, Welsh and British & Irish Lions legend Phil Bennett, who captained the club from 1973 to 1979.
Glen Delaney, Scarlets head coach, showed great confidence in the appointment, and said:
"Ken is our leader, he is also our spiritual leader. He is the heartbeat of our team and if you look at Welsh rugby as a whole, he is going to be up there in a very small, select group of people who are unbelievably respected by all Welsh players.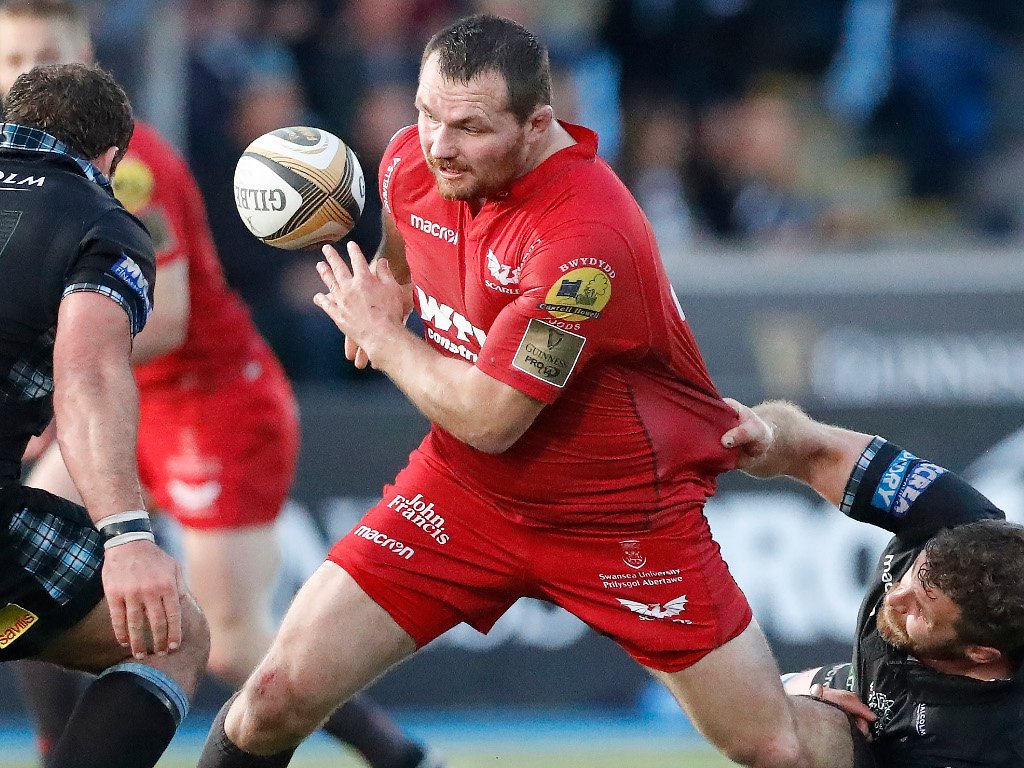 "What you see on the field is what everyone sees, but what I see is the work Ken does behind the scenes keeping the team together. He works unbelievably hard off the field for everyone and really feels a deep sense of purpose and connection to the players and to the club.

"The leadership group we have is a wonderfully dynamic, diverse group with different opinions and views and they support him 100%. Ken brings them all in and that is a wonderful skill he has got, his ability to bring people into the decision-making process when he needs it."
Owens, who debuted for the club in 2006, has racked up nearly 250 Scarlets caps and remains positive going into the new season.
"It is always a huge honour to lead the Scarlets and a proud moment to pass the record held by such a Scarlets icon as Phil Bennett," he said.

"I am fortunate to have a strong leadership group alongside me with a huge amount of experience in the game. The boys are excited about returning to rugby against Cardiff Blues next week and finishing this season on a high before getting stuck into the next campaign."