The cat who hitched a lift on a worldwide tour with former Edinburgh's Dean Nicholson
Former Edinburgh Rugby player Dean Nicholson's yearning for a life-changing experience saw him pack his job in to travel the world. But what the 31-year-old didn't realise was that it would be a tiny four-legged friend that would change him forever.
Dean decided to get on his bike and begin an adventure that would see him travel on to Bosnia, where he met a little striped creature who would become his travel companion.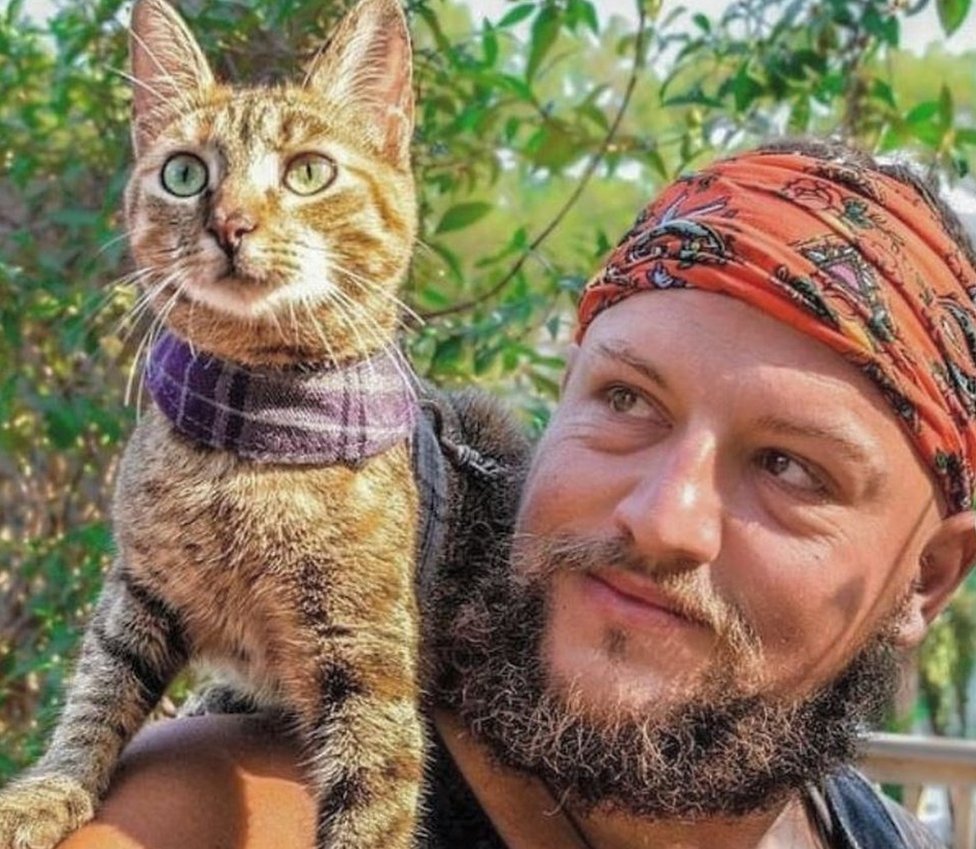 Dean told
BBC Radio Scotland
: "It was just an ordinary day. I was about to cross into Montenegro and I was cycling up a big hill.
"I heard a wee cat miaowing from behind me. She was chasing me up the hill. So I stopped and pulled over and she just wouldn't leave my side. I put her on the front of my bike and got her comfy to take her into the next town. I went to find out if she was microchipped.
"But she wasn't and she climbed up on my shoulder and fell asleep and I just thought that was it, she was coming with me on this tour."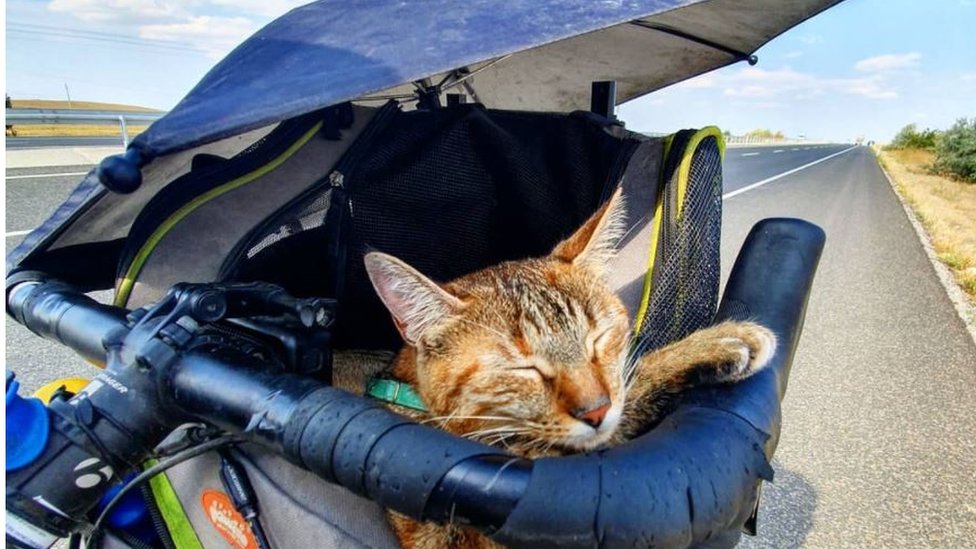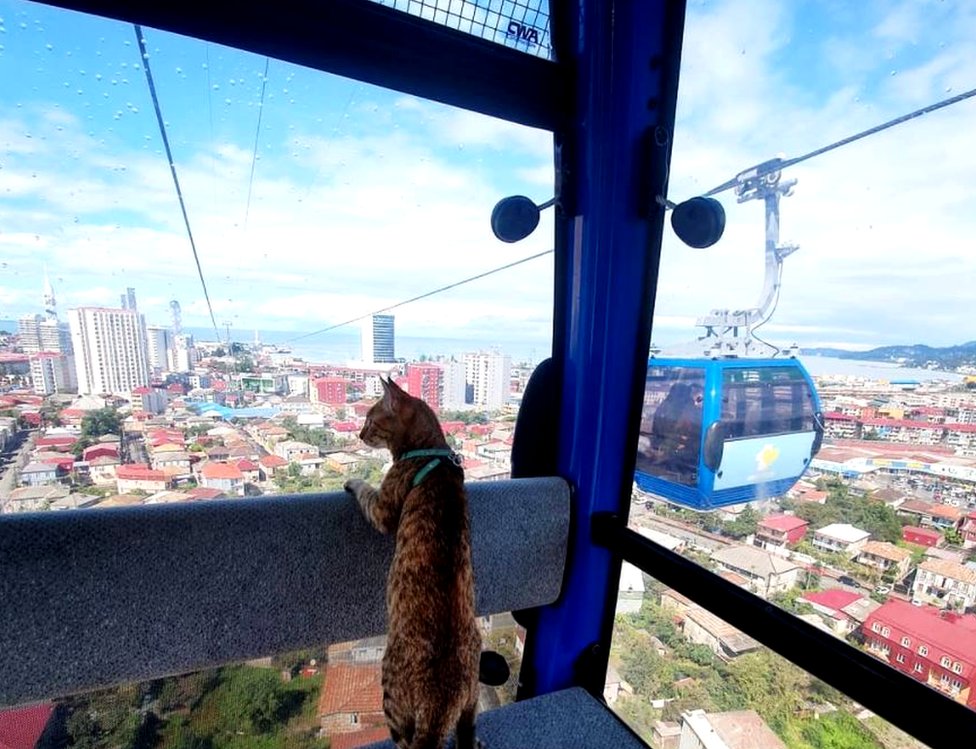 The original plan to get to Thailand as quickly as possible went out of the window and Dean realised the little kitten, who he named Nala, had changed him.
Speaking from Austria, he said: "She has taught me just to slow down and enjoy life a lot more. Having her on the bike her needs come first and it slowed the tour down and now we stop and play a lot. If there's woods we stop and play and she loves running on the beach.
Dean had to organise a pet passport for Nala, and the pair have covered about 10,000 miles.
"I couldn't go through Iran with the cat because they wouldn't let her stay in hotels so we missed that. The plan now is to cycle up through Russia in the spring."