Six Nations Permutations: Who Needs What In The Final Round?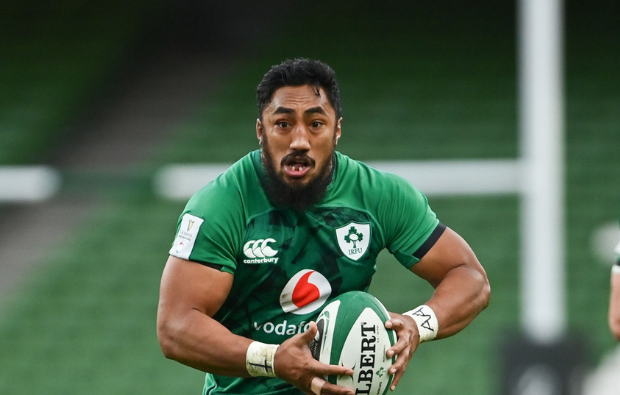 The final round of the Six Nations is upon us and Super Saturday is setting to come to a thrilling climax with three teams still in the running for the title.
Wales and Scotland kick off the day's action in Llanelli with neither side still in with a chance of lifting the title before Eddie Jones' England side take on Italy in Rome. The competition concludes in Paris where the winner of the 2020 Six Nations will be crowned.
Ireland, England and France are the three teams still in with a chance of winning the trophy and here's what they need to do/ need to happen to win the competition.
The Standings heading into Super Saturday

IRELAND
Ireland are the only side with their fate entirely in their hands. Andy Farrell's men need a four-try bonus point victory over France to secure the title having already accumulated 14 points from the first four rounds, one more than England and France.
A four-try bonus-point win for Ireland will give them an unassailable lead at the top of the table but it is something they are yet to achieve in the Six Nations when tackling France in. The 2006 edition of the Six Nations saw Ireland secure their only four-try bonus point against France in Paris but they did not win on the day going down 43-31.
If Ireland secure a victory without the four-try bonus point while England do notch a five-point win in Rome, then both teams would be level on 18 points and the destination of the title would come down to points difference. Ireland currently have a +38 points difference while England have a +15 points difference. So as long as England's margin of victory wasn't 24 points greater than Ireland's, Farrell's troops would claim a fourth title in seven years.
A loss for Ireland will see them miss out on the title entirely regardless of the results elsewhere but if England lose or draw against Italy, then a win will be enough for for Ireland to lift the title.
ENGLAND
Eddie Jones' men will be out for a massive scoreline on Saturday in Rome as Ben Youngs becomes just the second England player to reach the 100 test cap mark.
England head to Rome knowing that a victory, preferably with a bonus point, will see them lift the title. They will, however, have to pause their celebrations and see what happens in Paris later in the day. A bonus-point win over Italy and a France win over Ireland will see England win the 2020 Six Nations UNLESS France also get a bonus-point win and their margin of victory was at least two points greater than England's.
If both England and France register four-point or five-point victories to finish level on points atop the table, then it will again come down to points difference, with England holding a +15 to +13 advantage. England are yet to lose to Italy beating them in all 26 of their previous meetings including 20 in the Six Nations.
FRANCE
Fabien Galthie's men will also head into the final game of the competition knowing exactly what is needed from them to win the Six Nations.
Firstly they will have to beat Ireland. Secondly, they will have to better England's result in Italy by at least two points.
For example, if England beat Italy by 10 points and they secure a try bonus point, France will need to score four tries in a 12 point win over Ireland.
This is because Les Bleus are currently level on points with England so if both sides get a four-point victory or a five-point victory, it would come down to points difference. With Les Bleus on +13 and England on +15, France would need to notch a margin of victory at least two points greater than England's.
A bonus-point victory over Ireland coupled with England losing drawing or beating Italy without a four try bonus point will see France win their first title since 2010.
If England and France end level on points and points difference the next tiebreaker is number of tries scored.