10 Famous British & Irish Lions Bolters
The term "bolter" has its origins in horse racing and describes a horse who pulls a surprise on the rest of the field by coming out of nowhere to snatch victory.
In the British & Irish Lions context, the "Bolters" has risen as an exclusive club, sprouting up within the long and illustrious tradition, and refers to those players with little or no international experience – in whom shrewd coaches spot something special – who are selected to represent the best of England, Ireland, Scotland and Wales.
It is significant that some of the greatest in the Lions' history had their first taste of action in the red jersey under the banner of bolters.
With the squad for the 2021 tour to South Africa due to be named on Thursday, there a few names being touted as possible bolters. Whether head coach Warren Gatland agrees with such notions remains to be seen, however, the speculation adds in no small way to the excitement.
Here we take a look at 10 of the most famous bolters who became British & Irish Lions:
Jason Robinson:
The twinkle-toed speedster who wowed audiences around the world had played less than a year of rugby union before he was invited to join the 2001 touring party to Australia. Robinson went on to play 51 times for England and toured with the Lions to New Zealand in 2005 again as well. His dazzling running skills rendered him iconic and are still much talked about today.
Will Greenwood:
The legendary coaching duo of Sir Ian McGeechan and Jim Telfer saw something in Greenwood that piqued their interest ahead of the 1997 tour to South Africa, despite the youngster having not yet cut his teeth at international level for England. In fact, Greenwood remains the only internationally uncapped player of the professional era to have toured with the Lions. Unfortunately, Greenwood was knocked out cold against the Free State Cheetahs in 1997 which ultimately cut his tour short. He was also unable to participate in the 2001 tour to Australia due to injury, but did manage to gain selection for the 2005 tour of New Zealand – finally making his Lions test debut at the age of 33.
Keith Earls:
The Irish try-scoring machine was barely a year into his senior professional career before he was plucked by Sir Ian McGeechan and bundled off to South Africa in 2009. While he didn't manage to grasp a test cap, he scored two tires on tour.
John Bentley:
A great character on and off the field, Bentley was fresh off the rugby league scene when he was selected to tour in 1997. The gamble paid off, as Bentley enjoyed a brilliant series, bagging two test caps and scoring a magnificent try against the Gauteng Lions which, he jokes, has earned free dinners ever since.
Eric Miller:
The fiery loose-forward was just 21 years old when picked in 1997. He had made his Ireland debut only four months prior to the tour but his outstanding play that season had made him difficult to miss. He broke his cheekbone against Border early on in the tour, casting some shade on the prospects of grabbing a test cap. However, he healed up in time and took the field as a blood replacement against the Springboks in Durban – it remains his one and only Lions test appearance.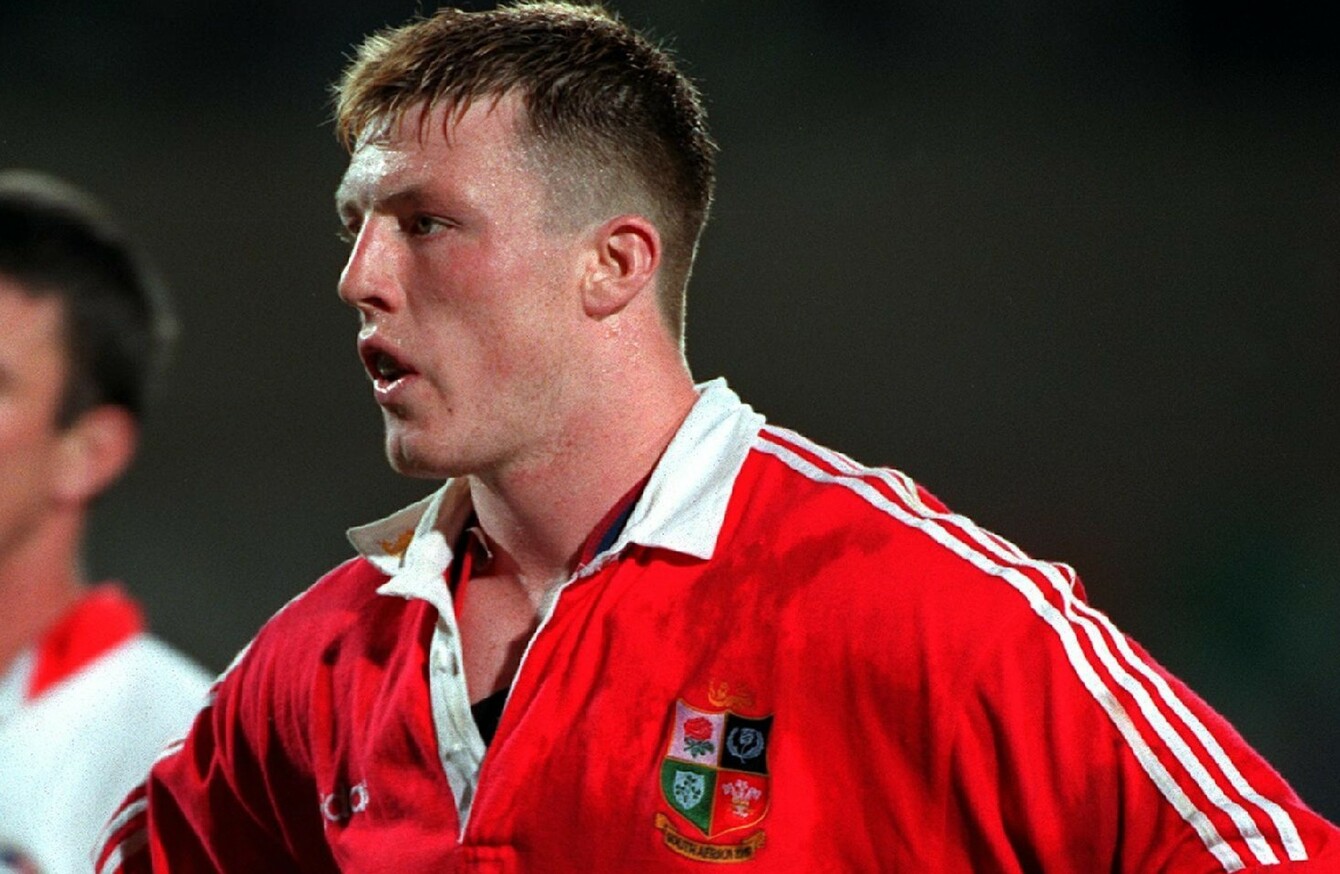 Martin Johnson:
The legendary Johnson was brand new in the international arena when his name was read out for the 1993 tour to New Zealand, with just one England cap to his name. However, despite his inexperience, his quality was there for all to see and his no-nonsense, fearless and aggressive attitude flourished at the top level. It was testament to his ability that he actually started in two of the tests against the All Blacks, and went on to captain the Lions in two tours thereafter as well as lead England to World Cup glory in 2003. He remains one of the most celebrated Lions.
Derek Quinnell:
The father of fellow British & Irish Lion, Scott, Derek made his name as a tough, confrontational loose-forward who had yet to run out for Wales when he was picked by Carwyn James for the tour of 1971 in New Zealand. He enjoyed a fantastic debut from the flank, the Lions winning the match against Wellington 13-3.
Tony O'Reilly:
A brilliant all-round sportsman, O'Reilly was a mere teenager when he first ran out in the red jersey in South Africa in 1955. A big, strong, talented runner, he remains the top Lions try-scorer. On the 1955 tour, he played 15 games and scored 16 tries. On the next tour in 1959, he played 23 games and scored 22 tries!
Brynmor Williams:
Another player who wore a Lions jersey before running out for his country. Williams had to compete against the likes of Gareth Edwards and Terry Holmes at scrumhalf but his commitment and talent was rewarded with 3 lions caps.
Jeremy Guscott:
Plainly prodigiously talent, Guscott's play for Bath was enough for Ian McGeechan who included the youngster in the 1989 tour to Australia before he had debuted for England. Guscott grabbed the opportunity with both hands and enjoyed a great series, cementing his place on the world stage for years to come. He is best remembered for his brave drop-goal which clinched the 1997 series in South Africa.