ACT Brumbies mark Japan arrival with Sapporo City Hall visit
Head Coach Stephen Larkham, Assistant Coach Ben Mowen, alongside Ben O'Donnell and Harry Vella received a warm welcome by Sapporo City Mayor, Katsuhiro Akimoto, together with local government and business delegates in Hakkaido.
Larkham, who will use the tour to build a solid foundation for the 2024 season, was very grateful for the club's invitation to the Sapporo City Hall.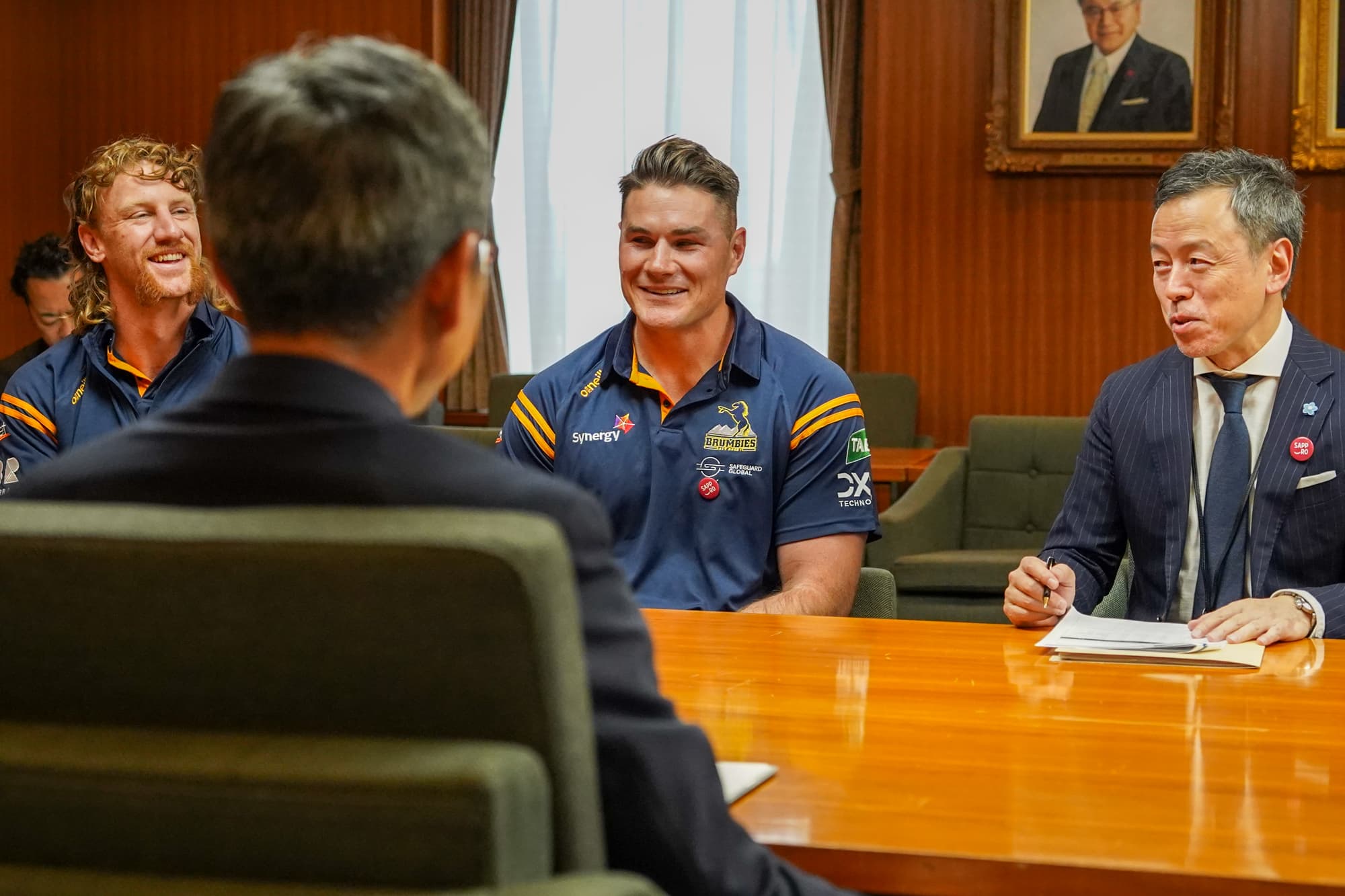 "Not many of our players have been to Sapporo, outside of myself and Ben [Mowan]. We've had a look around the town, it is a beautiful town. We've seen the Sapporo Dome on the internet and we are very much looking forward to visiting the stadium and putting on a very good performance."
Although the fixture is seen as a friendly between the two top sides in the Asia-Pacific region, Head Coach Stephen Larkham is excited to watch his side take on the Japan Rugby League One heavyweights.
"The game is very important to the Brumbies. We're looking forward to the challenge, we have a very young team that has come over. Similar to the Sungoliath, we have a number of players who are away with the Wallabies." said Larkham.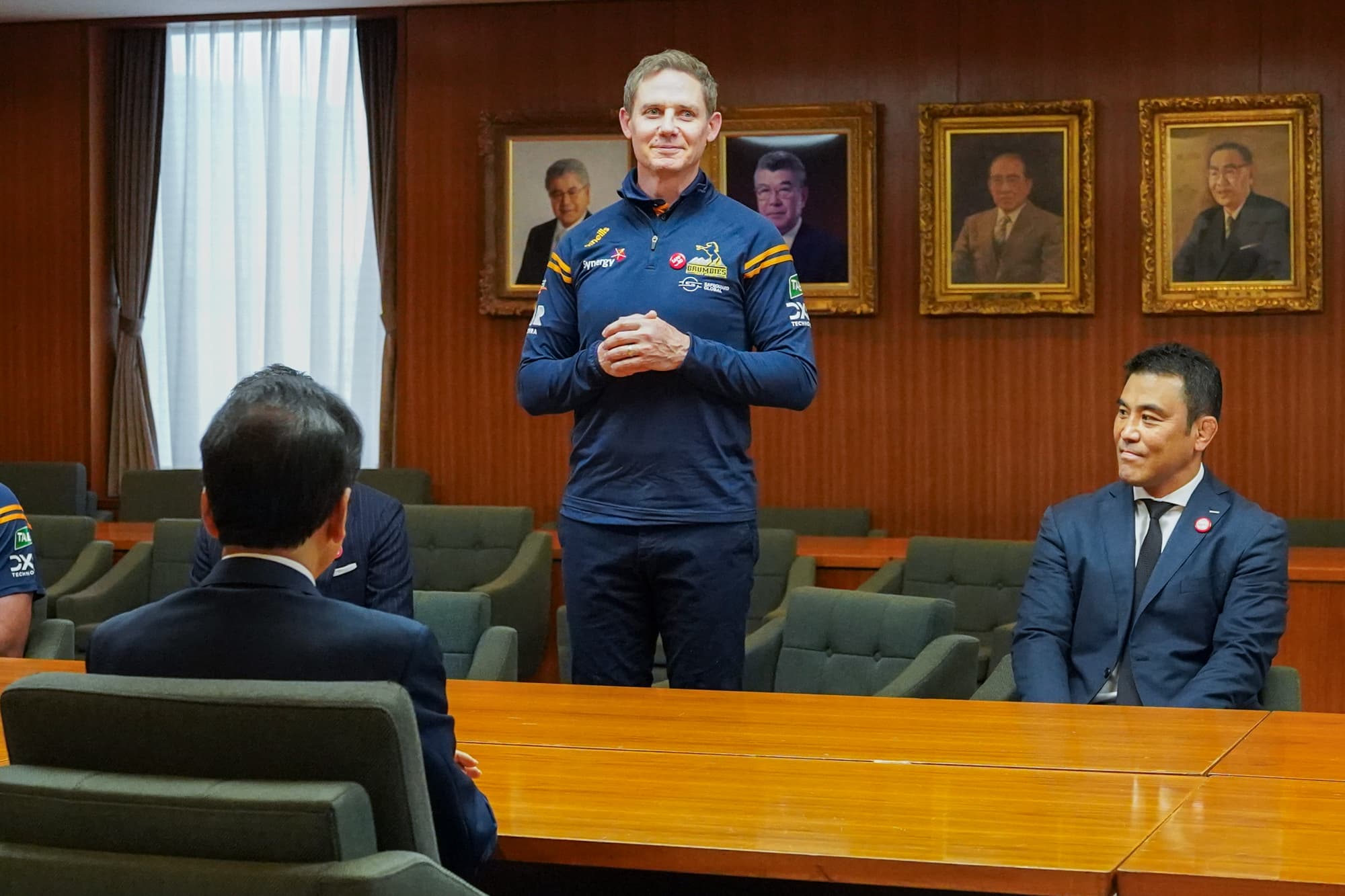 The tour of Japan kick starts the preparation for next season's 2024 Harvey Norman Super Rugby Pacific season, providing an opportunity for staff and players develop performance growth and social connection.
The Safeguard Global ACT Brumbies will face the Tokyo Sungoliath (formerly Suntory Sungoliath) this Saturday 7 October, 3:00PM AEDT/1:00PM JST at Sapporo Dome, Toyohira Ward.