Nienaber and Mbonambi both said Marx's injury was not only a big loss to the team, but to the RWC as a whole, although they both had full faith in Deon Fourie to step up to the challenge in the No 2 jersey.
"It's a blow on many levels and the entire team was sad when we left Toulon to travel to Bordeaux," said the Springbok coach.
"It's sad firstly for Malcolm and his family, who have sacrificed so much in the last few years for him to be here. We'll miss what he brings to the team on and off the field.
"We've been together for the last 12 or 13 weeks and every individual brings something different to the side.
"It's also a loss for the Rugby World Cup. You want to see the best players facing each other in the competition and he's undoubtedly one of the best in the world."
Mbonambi echoed Nienaber's sentiments: "It's a really big blow for us on and off the field. He always brought a lot of joy and laughter to the team, especially when him and Steven (Kitshoff) are together. So, we'll miss him, and we wish him a speedy recovery."
Commenting on how the injury occurred, Nienaber said: "It was a freak accident. His leg got caught in another's players legs during a training session."
Of calling up a potential replacement, Nienaber said: "We'll decide after Sunday's game. At this stage we are fully focused on the match against Romania, and it would be disrespectful to the players participating in the match to focus on [calling up a replacement] now."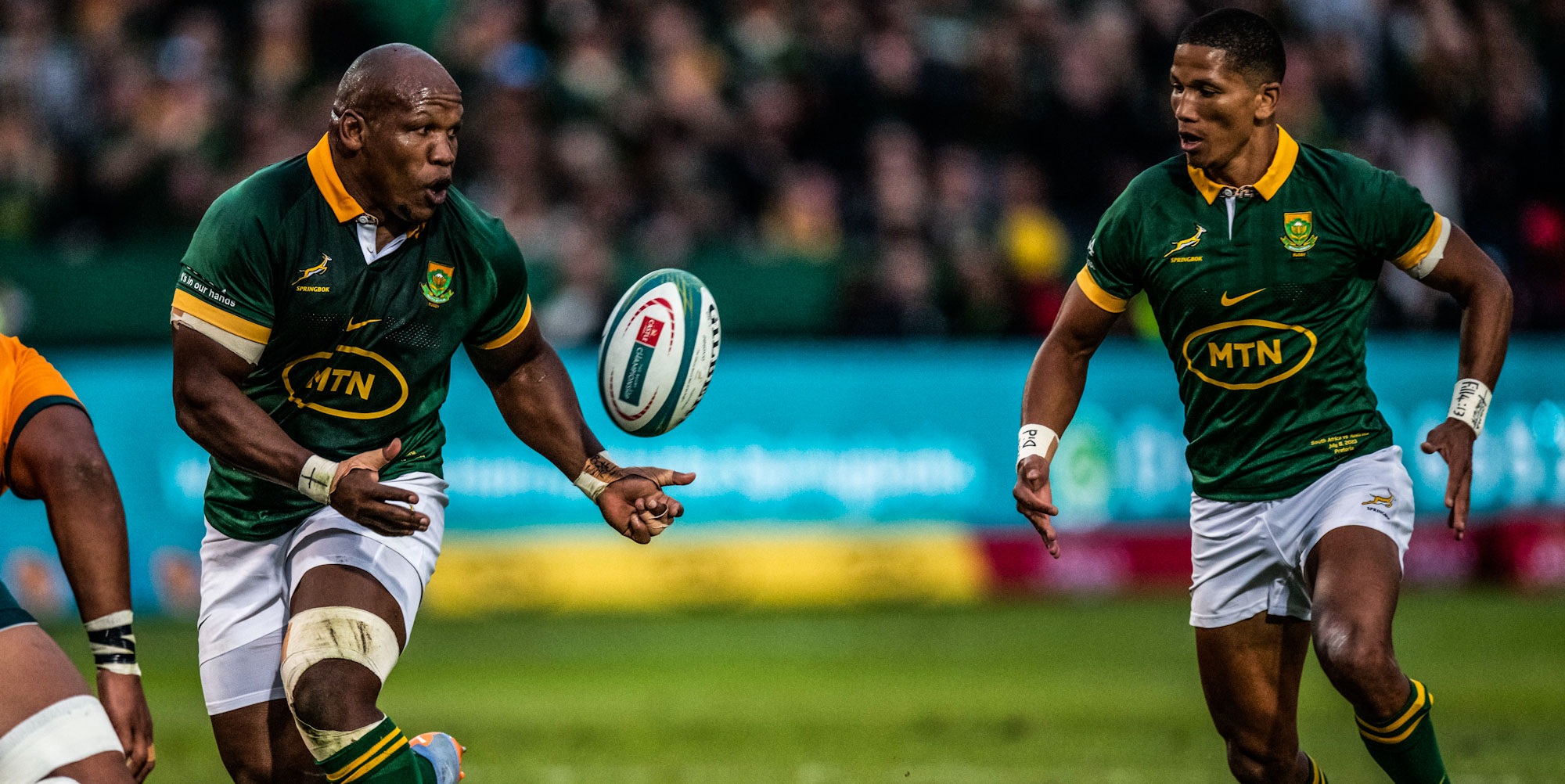 Nienaber hinted that the replacement called up may not necessarily be a forward and said: "We are watching all our 'ready-to-go' players who were injured, so we've been keeping an eye on Handre (Pollard) and Lukhanyo (Am). Lood (de Jager) is a little further off in his recovery."
Mbonambi, meanwhile, was excited to be honoured with the captain's armband against Romania.
"It's always an honour and privilege to captain the Springboks, and it comes with a huge responsibility," he said. "But some of the players are participating in their third World Cup, so that will make my job easier on the day."
Mbonambi did not view Marx's injury as a bigger responsibility on his shoulders and said he would simply continue to give his best: "Malcom and I play different styles of rugby, so for me it's a case of continuing to give my best and to do everything I can to ensure the team is as successful as possible."
With Fourie serving as hooker cover this weekend, Mbonambi was confident that the experienced and versatile player has what it takes to step into the hooker role after playing most of his rugby in the last few years at flanker.
"We've been in the squad and system together for a while now, and apart from that Deon has been playing longer than I have, so while I'll help him wherever he needs help, Malcolm and I have also learned from him. He played hooker for the DHL Stormers for a few seasons, so he is fully capable of fulfilling that role," said the Bok skipper.
The Springboks had Friday off to recuperate after the week of training and will complete their preparations for the match on Saturday at their captain's run. Sunday's match at Stade de Bordeaux kicks off at 15h00 and will be broadcast live on SuperSport.