Curry unfazed by threat of Springbok physicality
Tenacious British & Irish Lions flanker Tom Curry says he is not wasting any times on nervousness as their titanic clash with the Springboks looms.
Curry is not unfamiliar with South African players as his club, Sale Sharks, are well stocked with them.
'I wouldn't say there are too many secrets to how they want to play,' Curry told Sportsmail.
'They love physicality. They want to use their kicking game and physicality in their carries.
'They're physical people in every scenario – it's not just the first 20 it's the full 80 minutes.
'It's how much you can be on it in every single play and every single contact of the game.
'That's massively important. It sounds obvious but it's true.'
One of Curry's teammates at Sale is Springbok scrumhalf Faf de Klerk, but friendship is sure to be put on the backburner during the Tests.
'It's always competitive isn't it?' Curry said with a smile.
'Hopefully I can reduce the amount of chat I get when I get back to Sale, and I get some ammunition to go back at him!
'There was some rubbish chat he gave me before the tour when we beat Harlequins, saying it would be the last game I would win this season! Very cringey!'
With regard to the Boks in the World Cup final, Curry took the following out of the experience:
'You've got to perform in big games,' he said.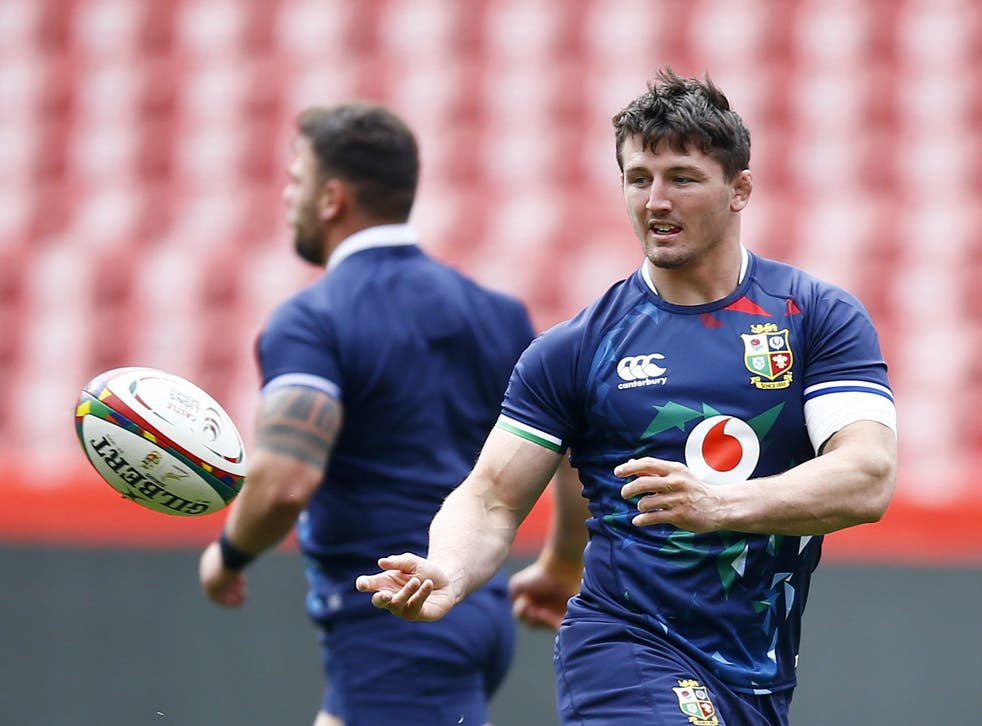 'There's no point not performing one week and then not the other.
'If you play well one week it doesn't mean you have any right the next.'
In terms of what's waiting for him out on the pitch, Curry appears calm.
'I wouldn't say I'm nervous,' he concluded.
'If you have no more to give what's there to be nervous about? I want to get as excited as possible for the game. This is extremely fun and I love it.'