De Allende calls for new mindset before Munster vs Leinster clash
World Cup-winning Springbok centre Damian de Allende, now plying his trade with Irish club Munster, is gearing up for his third clash with arch rivals Leinster in the Pro14 this weekend.
De Allende had a baptism of fire in the Munster jersey as his first cap was against Leinster in the first game back out of lockdown which typically manifested in a brutal encounter.
De Allende is no stranger to big games, but the 29 year-old admitted he was very surprised by the build-up to the encounter. He recalls how the dressing room before the game was rife with a tension he felt Munster could do without.
"There was quite a hype up to that weekend," de Allende recalled.
"I don't want to get hyped that much before games and I think that was quite a real shock to me.
"But I think the way that we've been going forward now, you need to enjoy yourself.
"I know the Leinster game is massive but I think if we can get into the right mindset of it's just another game - it's another game to get better, it's another game to what we are trying to achieve and just keep ticking the boxes.
"Obviously we have our goals set and it won't help us or it won't benefit us, especially this weekend, if we make the occasion too big and we forget how to play rugby and we forget what we're trying to achieve.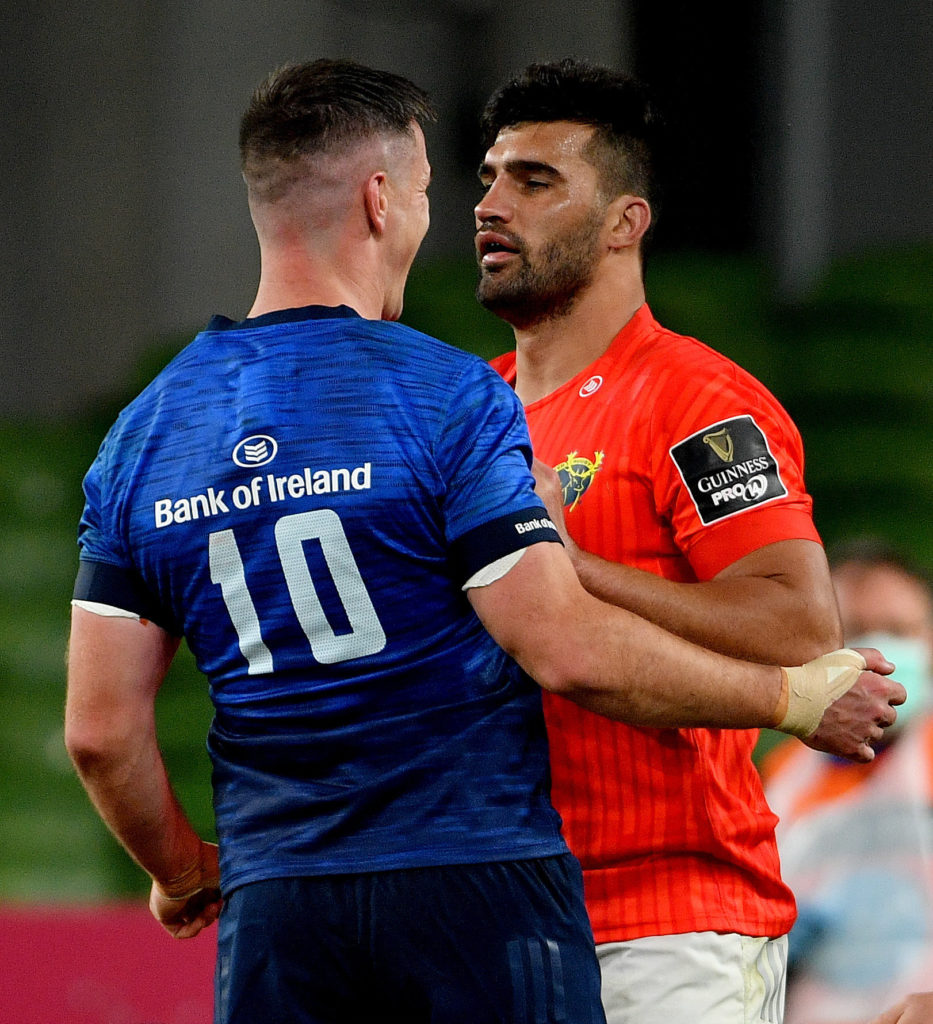 "It's going to be brutal. Our bodies are going to be very sore in the game and after the game but it's just another game of rugby.
"For us, it's another chance to get better and what a great opportunity to play against the champions.
"I know it's a big game, but it's just another match for us to get better - it's a massive occasion and a good occasion to get better.
"You're going to get put under a lot of pressure by a world-class outfit but that's a challenge we must look forward to.
"We must embrace it and just enjoy ourselves."