Elton Jantjies chats about move to France
Springbok flyhalf Elton Jantjies has revealed that the upcoming British & Irish Lions series is the motivation behind his move to France.
Jantjies recently signed with struggling Top 14 side Pau on a loan deal in order to bank more top-level game time before Warren Gatland's charges hit South African shores.
"It's a massive motivation. It comes every 12 years, it only comes once or maybe twice in a career. It's something as a schoolboy you dream of," Jantjies told AFP.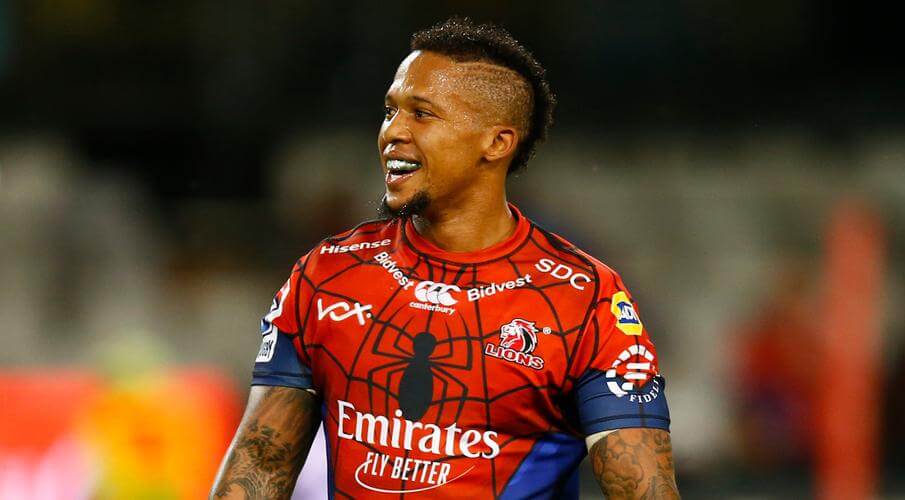 "It's quite special. I remember watching in 2009, back in the day. It's going to be a tough ask for us as a team. I feel we've got the squad to do it."
The last time the 30 year-old played a test match was the World Cup final in November 2019. His main competition for the Springbok flyhalf berth will be Montpellier's Handre Pollard, whom Jantjies will no doubt cross paths with in France.
"We need Polly [Pollard] in the squad. I spoke to him a few days ago with me coming to France. It will be good to be in the squad with him for the British and Irish Lions.
"Hopefully, I'll see him over the next few weeks playing for his club and then the Springboks.
"I'm not an individual-based guy. I have to reach my own individual standards and it makes me happy. If I perform well for Pau and during the Springbok preparation the jersey is in the coaches' hands."
The move means that Jantjies will not represent the Lions in the new Rainbow Cup, commencing this weekend. While he will be missed by his domestic franchise, he feels that he has made the right call.
"It [the move] was something I discussed with the Springbok and Lions management and it was a good opportunity for me. Playing in the Top 14 is something I'm really looking forward to in preparation for the British and Irish Lions.
"It is to give myself a big challenge for that big tour. It's nothing against the Rainbow Cup or anything in South Africa."
Jantjies is about to board a sinking ship with Pau finding themselves in a very problematic position in the Top 14, but the playmaker appears eager to meet the challenge.
"The situation the club is in is one of the challenges I'm really looking forward to. Hopefully, we can achieve what we want to achieve," he said.
"There are a few adjustments. We had a year lockdown and I learnt a lot.
"I've got some things up my sleeve. I have some daily programmes to do. Then next week hopefully hit the ground running."