Latest World Rankings: France go top, Ireland second
France have reached the summit of the World Rugby Rankings for the first time since the rankings were introduced.
Les Bleus go top and Ireland are now second in an unprecedented northern hemisphere one-two.
Meanwhile, the All Blacks drop to their lowest-ever position of fourth amidst a host of changes to the standings.
Japan are the only side in the top 10 whose position remained unchanged after the second weekend of the July internationals, with Fiji and Spain the other two non-movers in the top 15.
Having completed their first Six Nations Grand Slam in 12 years, France now makes another piece of history with their hard-fought 20-15 win over Japan on Saturday followed by shock defeats for New Zealand and South Africa, sending them to number one with a lead of nearly two-thirds of a point over Ireland who move up two places to second.
Andy Farrell's Ireland would have gone top of the rankings but Will Jordan's late try in Dunedin brought the winning margin in their 23-12 win over the All Blacks Dunedin below the 16 points required.
Ireland Player Ratings v New Zealand - Test 2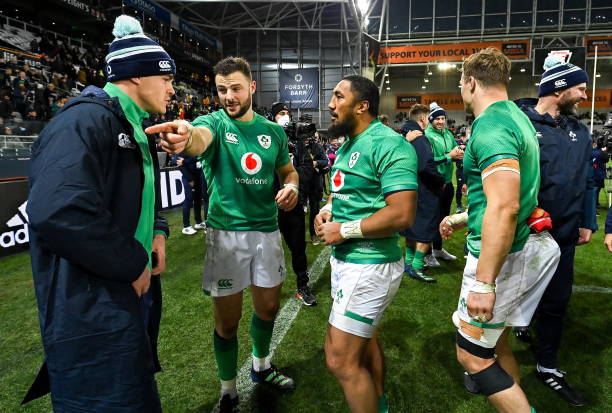 It is the first time since the rankings were introduced in October 2003 that northern hemisphere teams have occupied the top two spots.
The Springboks went into the July internationals as the world's best team but are now down to third following their last-gasp 13-12 loss at the hands of Wales. Wales are up one place to eighth.
Springbok Player Ratings v Wales - Test 2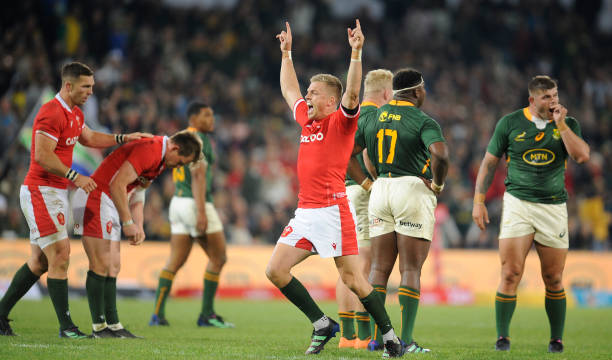 New Zealand have paid a hefty price for their 23-12 defeat to Ireland in Dunedin as it's led to a drop of two places to fourth – their lowest-ever position.
Wins for England and Scotland against Australia and Argentina have moved them above their beaten opponents, into fifth and seventh respectively.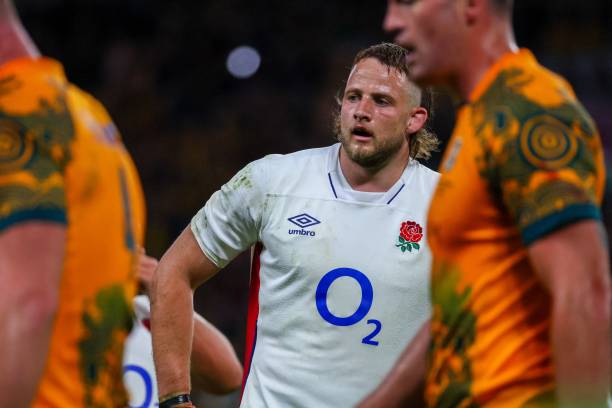 The Wallabies are down to sixth, while Los Pumas are now ninth, a fall of two places.
After Georgia's historic victory over Italy, they move ahead of Azzuri in the World Rankings. The Georgian's 28-19 win sees them raise to 12th place with Italy now ranked 14th.
Samoa have taken the 13th spot following their 34-18 win over Tonga in the World Rugby Pacific Nations Cup.
The biggest climbers of the weekend in the Top 20 were Romania, with the Oaks moving up three places to 16th on the back of a gain of 1.35 rating points.
Hong Kong and Namibia's Rugby World Cup qualifier wins came with a one-place gain, with the sides now ranked in 21st and 23rd respectively.
Namibia also claimed a spot at Rugby World Cup 2023 and are in Pool A long with Uruguay, France, Italy and New Zealand.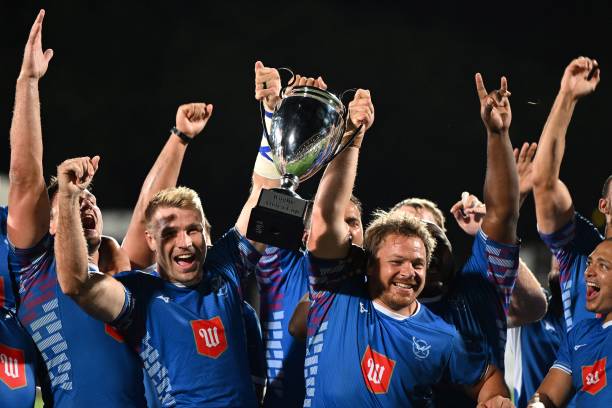 THE LATEST WORLD RANKINGS: