Having recently confirmed their 2020/21 calendar, the Top 14 will kickstart with Stade Francais hosting table leaders Union Bordeaux Begles at Stade Jean-Bouin on September 4th.
#CalendrierTOP14
Voici le Calendrier de la saison 2020/2021 de TOP 14 ! 🗓️🥳

Retrouvez les infos clés et téléchargez le calendrier en PDF ici 👉 https://t.co/iSxAhUFaoe

Quels matches allez-vous cocher dans vos agendas ? 🏉 pic.twitter.com/bvkh1vVL3L


— TOP 14 Rugby (@top14rugby) July 16, 2020
The tournament finished off with Toulon claiming a 1-point victory over Stade Francais back in March 2020, and the teams will be taking the field with some new faces following a number of player movements during the pause.
Here's a look at the Top 14 ins & outs ahead of the 2020/21 season:
AGEN
Players in: Morgan Phelipponneau (Castres), Jean-Marcellin Buttin (Lyon), Tapu Falatea (Castres), Corentin Vernet (Toulon), Noel Reid (Leicester Tigers)
Players out: Mickael De Marco (retired), Alban Conduche (Dijon), Leo Berdeu (Lyon), Kamliele Tufele (Montauban), Benito Masilevu (Grenoble)
BAYONNE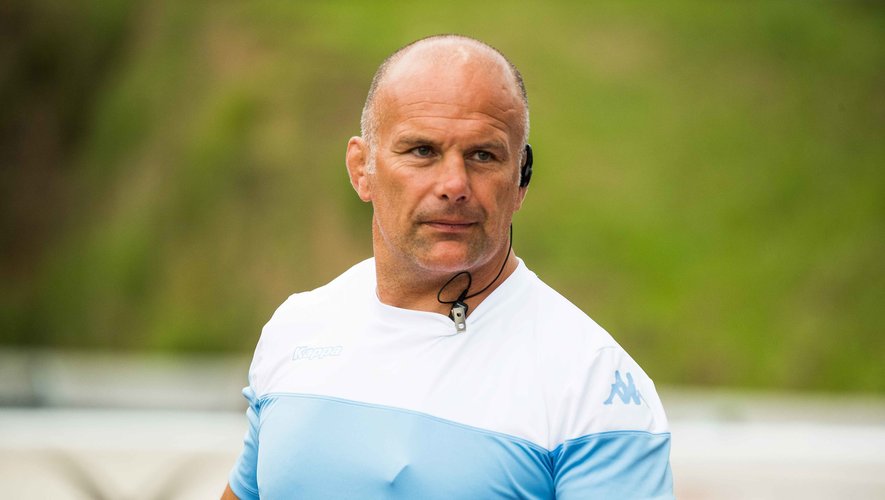 Players in: Asier Usarraga (Biarritz), Gaëtan Germain (Grenoble), Joe Ravouvou (NZ sevens), Sam Nixon (Bath), John Ulugia (Clermont), Hugh Pyle (Stade Francais)
Players out: Jose Ramon Ayerza (Montauban), Callum Wilson (Biarritz), Evrard Oulai Dion (Montauban), Maxime Lamothe (Bordeaux), Antoine Battut (retired), Julien Tisseron (Montpellier), Maile Mamao (Rovigo), Census Johnston (retired), Aretz Iguiniz (retired), Armandt Koster (released), Johannes Petrus Graaff (released)
Bordeaux
Players In: Joseph Dweba (Cheetahs), Maxime Lamothe (Bayonne), Ben Lam (Hurricanes), Nathaniel Hulleu (Grenoble), Ben Tameifuna (Racing 92),

Players Out: France Adrien Pélissié (Clermont), Semi Radradra (Bristol Bears), Peni Ravai (Clermont), Lucas Meret (Carcassonne), Blair Connor (retired)
BRIVE
Players In: Wesley Douglas (Beziers), Valentin Tirefort (La Rochelle), Pietro Ceccarelli (Edinburgh)
Players Out: Johan Snyman (retired), Francois Da Ros (Biarritz), Arnaud Mignardi (Mont-de-Marsan), James Johnston (Rouen), Alex Dunbar (released), Guillaume Namy (released), Franck Romanet (released), François Da Ros (released), Karlen Asieshvili (released), Jan Uys (Bulls), Richard Fourcade (released), Rory Scholes (released), Alban Ramette (released)
CASTRES
Players In: Julis Nostadt (Aurillac), Bastien Guillemin (Grenoble), Santiago Arata (Peñarol), Andrea Cocagi (Perpignan), Stephane Onambele (Toulon), Gaëtan Barlot (Colomiers), Pierre Huguet (Carcassonne), Tyler Ardron (Chiefs)
Players Out: Morgan Phelipponneau (Agen), Ludovic Radosavljevic (Provence), Karena Wihongi (retired), Tapu Falatea (Agen), Christophe Samson (retired), Kevin Gimeno (Biarritz), Rodrigo Capo Ortega (retired), Marc Clerc (Oyonnax), Paea Fa'anunu (Oyonnax), Alex Tulou (Beziers), Robert Ebersohn (released)
CLERMONT
Players In: Adrien Pélissié (Bordeaux), Cristian Ojovan(Aurillac), Sébastien Bézy (Toulouse), Peni Ravai (Bordeaux), Etienne Fourcade (Grenoble), Kotaro Matsushima (Suntory Sungoliath), Remy Grosso (Lyon), Isaia Toeava (Clermont)
Players Out: Marc Palmier (Aurillac), Davit Zirakashvili (retired), Donovan Taofifenua (Racing 92), John Ulugia (Bayonne), Charlie Cassang (Oyonnax), Mike Tadjer (Montauban), Beka Kakabadze (Oyonnax), Julien Ruaud (Grenoble), Greig Laidlaw (released), Jan-Hendrik Wessels (released from academy), George Cronje (released from academy, Cheetahs), Greig Laidlaw (NTT Shining Arcs)
LA ROCHELLE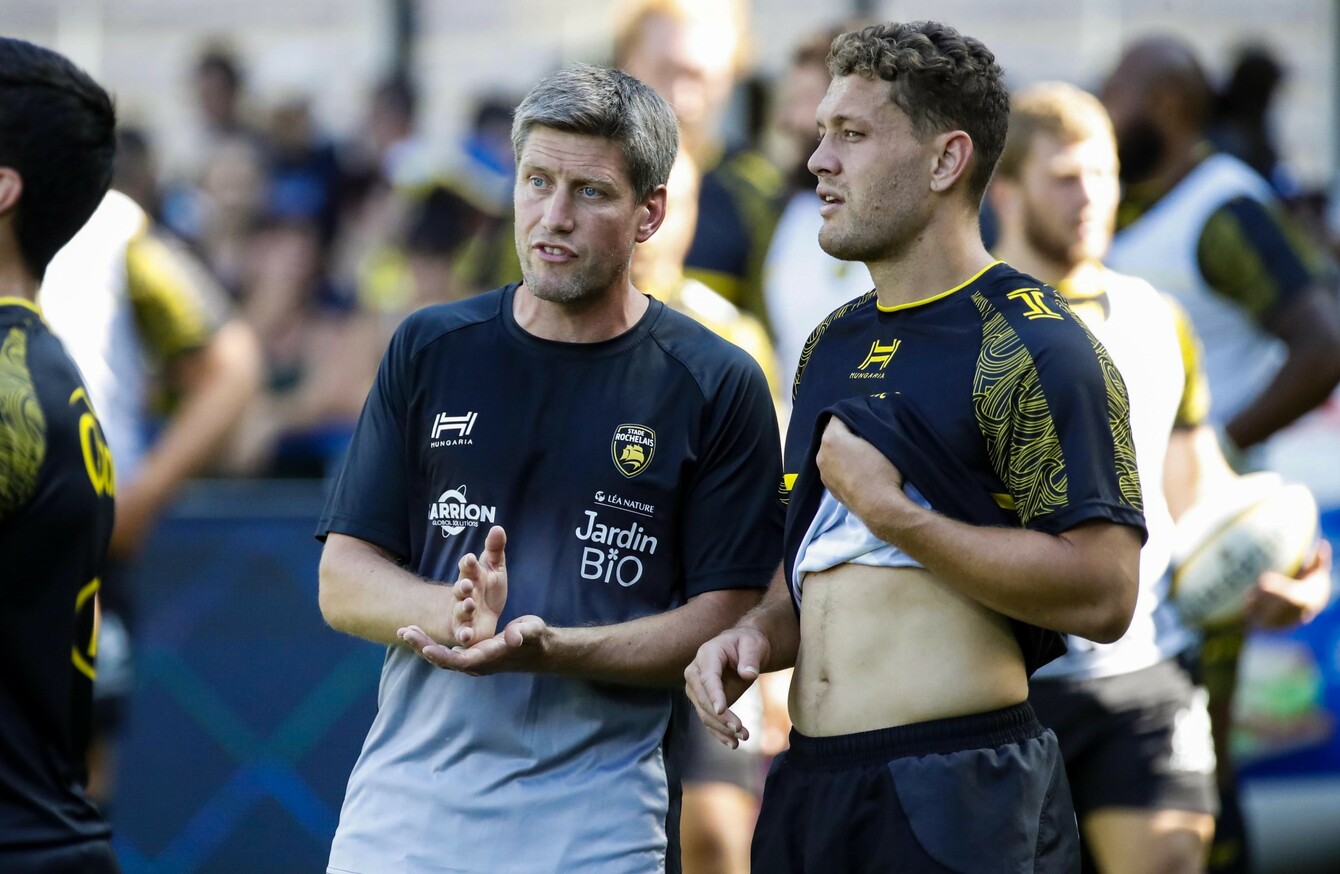 Players In: Brice Dulin (Racing 92), Raymond Rhule (Grenoble), Jules Le Bail (Vannes), Will Skelton (Saracens), Dillyn Leyds (Stormers)

Players Out: Vincent Rattez (Montpellier), Elliott Roudil (Pau), Maxime Lafage(Bayonne), Valentin Tirefort (Brive), Brock James (retired), Alexi Balès (Toulouse), Thomas Jolmes (Toulon), Marc Andreu (retired).
LYON
Players In: Colby Fainga'a (Connacht), Joe Taufete'e (Worcester Warriors), Leo Berdeu (Agen), Mathieu Bastareaud(Rugby United New York), Remy Grosso (Clermont), Alex Tulou (Castres Olympique)

Players Out: Julien Puricelli (retired), Jean-Marcellin Buttin (Agen), Sam Hidalgo-Clyne (Exeter Chiefs), Tanginoa Halaifonua (Grenoble), Martial Rolland (Aurillac), Carl Fearns (released)
MONTPELLIER
Players In: Vincent Rattez (La Rochelle), Florian Verhaeghe (Toulouse), Julien Tisseron (Bayonne), Titi Lamositele (Saracens), France Enzo Forletta (Perpignan), Alexandre Becognee (Mont-de-Marsan), Alex Lozowski (Saracens - loan), Cobus Reinach (Northampton Saints)
Players Out: Julien Bardy (retired), Ronan Chambord (Langon), Pierre Tournebize (Brive), Timoci Nagusa (Grenoble), Julien Le Devedec (Provence), Nemani Nadolo (Leicester Tigers), François Steyn (Cheetahs), Lesley Botha (Cheetahs), Benjamin Fall
PAU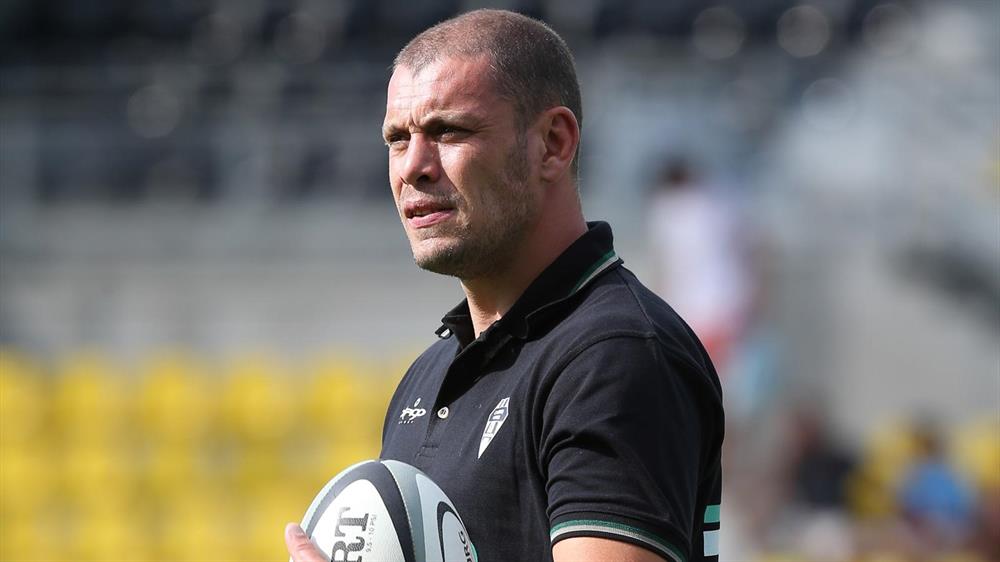 Players In: Elliott Roudil (La Rochelle), Aminiasi Tuimaba (Fiji Sevens)
Players Out: Benson Stanley (Montauban), Dan Malafosse (Brive), Dominiko Waqaniburotu (released), Ben Smith (Japan), Colin Slade (released)
RACING 92
Players In: Donovan Taofifenua (Clermont), Luke Jones (Melbourne Rebels), Kurtley Beale (Waratahs)

Players Out: Brice Dulin (La Rochelle), Issam Hamel (Nevers), Ben Tameifuna (Bordeaux)
STADE FRANCAIS
Players In: Atunaisa Manu (Loan returnee), Gerbrandt Grobler (Gloucester)

Players Out: Julien Arias (retired), Remi Bonfils (retired), Hugh Pyle (Bayonne)
TOULON
Players In: Thomas Jolmes from (La Rochelle), Luke Tagi (Fijian Drua)

Players Out: Stephane Onambele (Castres), Corentin Vernet (Agen), Mamuka Gorgodze (retired), Marcel van der Merwe (Bulls), Liam Messam (released), Julian Savea (released)
TOULOUSE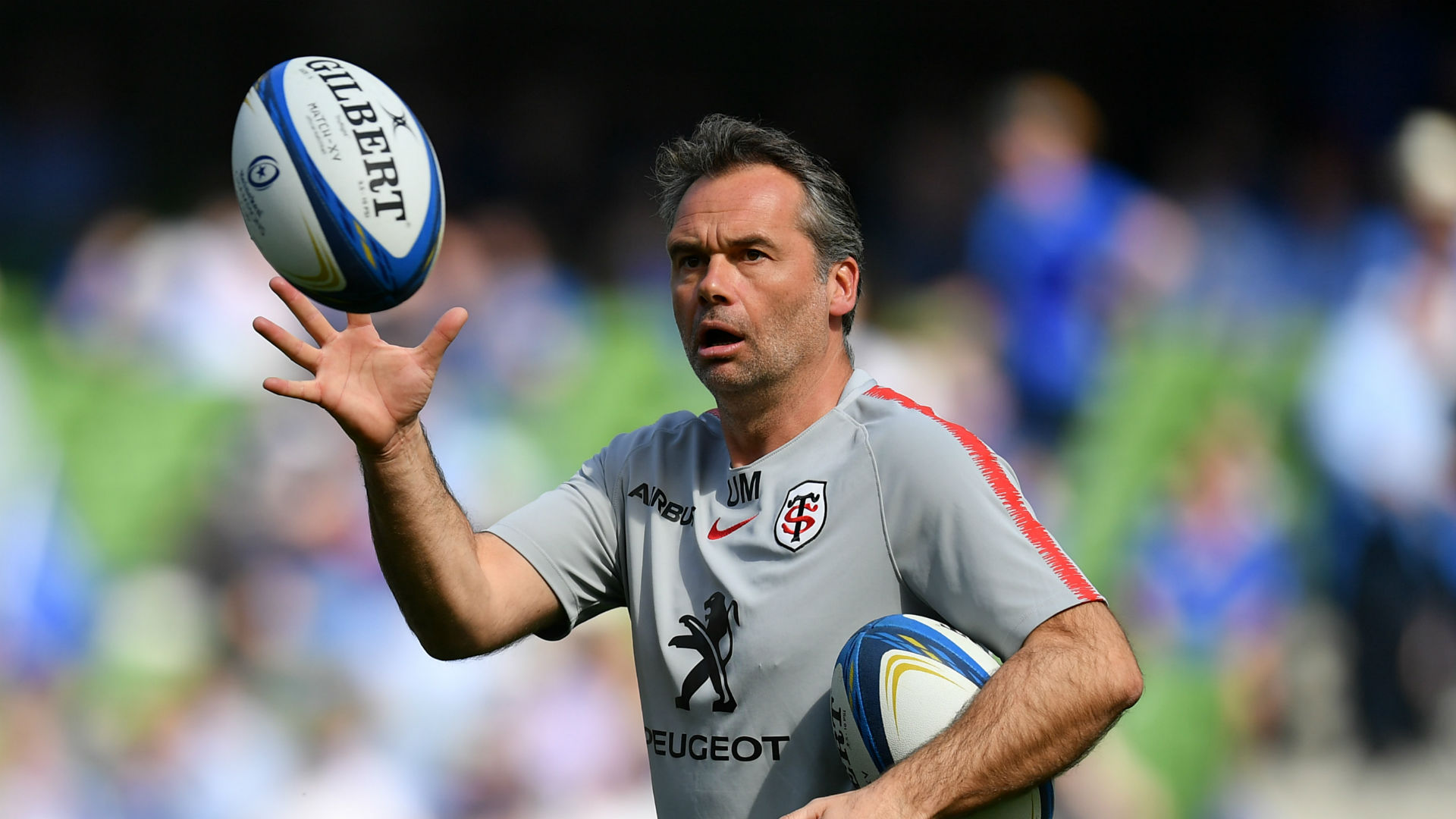 Players In: Alexi Balès (La Rochelle)

Players Out: Sebastian Bezy (Clermont), Florian Verhaeghe (Montpellier), Theo Belan (Provence), Richie Gray (Glasgow Warriors), Carl Axtens (Provence), Maks van Dyk (released)