All Black Karl Tu'inukuafe opens up about weight loss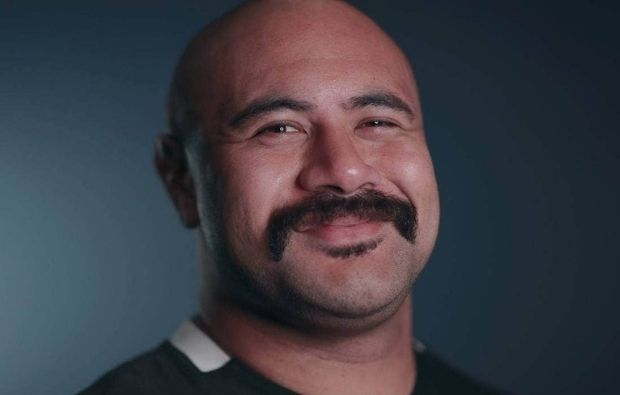 All Black prop Karl Tu'inukuafe spoke to stuff.co.nz and opened up about his weightloss and the fear his family would lose him.
The 27-year-old took stuff.co.nz for a drive in his 25-year-old Toyota Corona, discussing his lack of interest in money, which is evident by the car he drives.
"That materialistic stuff is ruining kids these days... People keep asking about my Toyota Corona, they all think I should be driving a brand-new car. I don't think that's necessary," he says.
"You might get a new phone, but you'll want a new something else. You end up just wanting things all the time and you're never happy with what you've got. Before rugby I was happy with my security job. And that's what I would want to go back to as well."
Growing up, Tu'inukuafe was unhealthily big. He had worked to make sure his family could live a good life, but at the same time his lifestyle meant he wouldn't be around much longer.
It was 2014, and Tu'inukuafe says he could barely breathe when he bent down to tie his shoelaces.
"I was basically struggling to, you know, go to sleep. Like I could barely tie my shoelaces without getting lightheaded," he recalls. That's what motivated him to see a doctor, but the news wasn't good. He was told he was on a fast path towards a heart attack.
"I just had my son the year before, in 2013, so I was just thinking I didn't want to, you know, die early or not have my wife and son set up if I was to die the next day. So all I was thinking was, I got to do something. And I thought rugby was the easiest thing to go back to."
Ful story via stuff.co.nz