All Blacks 2024 Assistant Coaches Confirmed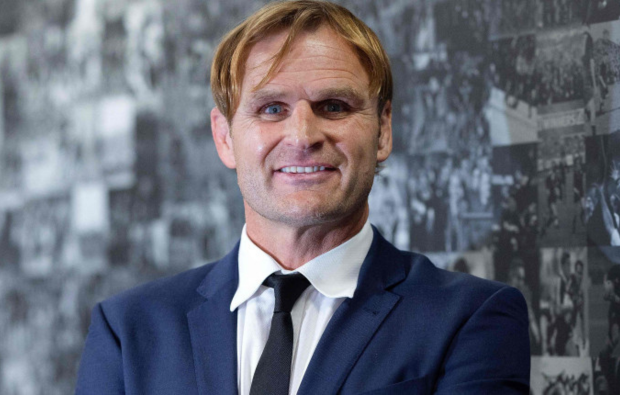 Current All Blacks assistant coach Jason Ryan will be joined by Leon MacDonald, Jason Holland and Scott Hansen, with the group to take up their respective roles in 2024.
Incumbent All Blacks forwards coach Ryan will continue his role in 2024. Current Blues Head Coach MacDonald will lead the attack with assistance from Hurricanes Head Coach Holland, while Crusaders Assistant Coach Hansen will be in charge of defence. Nic Gill, who has been a key part of the All Blacks management group since 2008, will stay on as Head of Performance, leading the Health and Performance team.
NZR Chief Executive Mark Robinson said:
"We are pleased to have secured four talented and experienced coaches to guide the All Blacks into 2024 and beyond. All four have proven themselves as successful and skilled mentors in their respective Super Rugby environments and in some cases overseas.
"As we announce this group, I would also like to acknowledge the current All Blacks coaching group who will guide the team through 2023, and who have the full backing and support of NZ Rugby as they build toward the Rugby World Cup in France.
"We believe it was important to announce this group now to allow the four appointed assistant coaches to focus on their Super Rugby Pacific commitments this season, and to allow their organisations to progress their planning for 2024."
Jason Ryan
Ryan is a current All Blacks Assistant Coach after joining the team in 2022. He began coaching with Sydenham and West Coast before becoming the Canterbury Scrum Coach in 2013 and forwards coach in 2015 along with the NZU20s. Ryan then joined the Crusaders in Super Rugby as an Assistant Coach to Head Coach Scott Robertson in 2017. As a player, Ryan was a prop who played 180 games for the Sydenham RFC in Canterbury. He was also selected for Buller in 1999 and played six matches for the province, then a further 14 for West Coast (2000-2003).
Leon MacDonald
MacDonald is the current Head Coach of the Blues in Super Rugby Pacific and the All Blacks XV. Previously he was an Assistant Coach, then Head Coach for Tasman in the Bunnings Warehouse NPC (2016-2018). In 2017 he joined the Crusaders coaching staff and in 2019 became the Head Coach of the Blues. As a player, he was capped 56 times in Tests for the All Blacks between 2000 and 2008, and also represented the Māori All Blacks, primarily as a fullback. Born in Blenheim, MacDonald represented Marlborough and Canterbury at provincial level, and went on to play 122 matches for the Crusaders in Super Rugby, as well as seven for the Chiefs, before a stint in Japan.
Jason Holland
Holland has been Head Coach of the Hurricanes in Super Rugby Pacific since 2020. Previously he was the Hurricanes Assistant Coach (2015-19) and held the same role at Canterbury (2012-15). His coaching career began as Backs Coach with Munster in Ireland where he represented the club 102 times between 1999-2008 winning two Heineken Cup finals and earning a cap for Ireland A. Primarily a first-five, he played 65 matches for Manawatū and 23 for Taranaki before heading offshore.
Scott Hansen
Hansen joined the Crusaders ahead of the '20 Super Rugby season with a focus on the team's attack strategies and game planning. In the position, he linked back up with Robertson who he coached Canterbury with in 2013 and 2014. He went on to join the Leicester Tigers in 2015, together with current Moana Pasifika coach Aaron Mauger. In 2017 Hansen joined Japanese Top League side Kobelco Steelers working with Wayne Smith as Assistant Coach, before making the Super Rugby move in 2018 as Assistant Coach with the Sunwolves where he joined acclaimed New Zealand coaches Tony Brown and Jamie Joseph. He worked with the Japanese national side from 2019 to 2022, including at the '19 Rugby World Cup – their most successful tournament ever with historic wins over Ireland and Scotland. More recently, in 2022 Hansen coached both the New Zealand U20s and the All Blacks XV.
Nic Gill
Gill (Gilly) has been a key part of the All Blacks management group since 2008 after initially being called in on a short term basis as an Assistant Strength and Conditioning Coach in 2004. Gill is professional performance coach and consultant with huge expertise sporting performance and health. He is best known for his work in rugby with 23 years working in the sport. Gill has notched up 204 All Blacks Tests during his time with the team and attended three Rugby World Cups, 2011, 2015 and 2019. Gill is also an Associate Professor in Human Performance at the University of Waikato.