Blood Brothers - Siblings In Rugby
The genes required for good rugby players run stronger in some families than in others. We take a look at 10 sets of brothers in the modern and recent era who have made it to the top.
Mako and Billy Vunipola: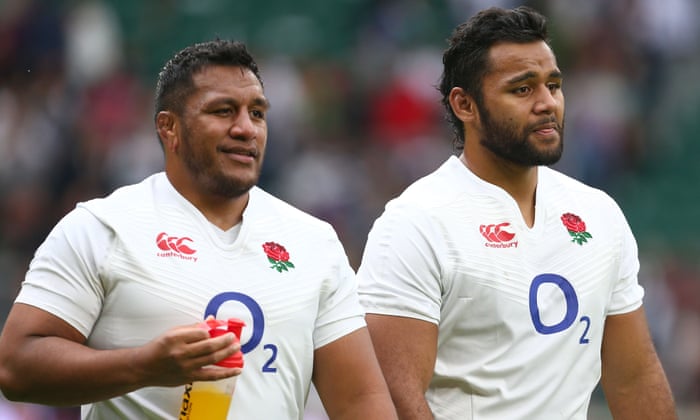 The Vunipola brothers are a very popular duo in England, having both represented the national team for several years. They were born to Tongan parents, however, Mako was born in Wellington, New Zealand in 1991 and Billy was born in Sydney, Australia in 1992.
Mako is a powerful scrummager in the front row while Billy packs down at number 8. Both represented England in the 2019 World Cup final.
Rob, Jean-Luc and Dan du Preez:
Fathered by ex-Springbok scrumhalf Robert du Preez Snr., rugby came naturally to the brothers. Rob, of slighter build than his hulking twin brothers, plays his rugby at fly-half and started off at Western Province before joining up with his siblings at the Sharks. At the end of the 2018 season, the brothers all swapped one Sharks jersey for another, signing with Sale where they currently play their rugby in the Premiership.
Ben and Tom Youngs:
Like the du Preez brothers, Ben and Tom youngs were born with the rugby in their blood; the sons of former England and Lions scrumhalf Nick Youngs.
Tom is the senior of the pair by two years and currently plays hooker for Leicester while Ben plays scrumhalf for the same club. Both have represented England and the Lions.
Rob and Dave Kearney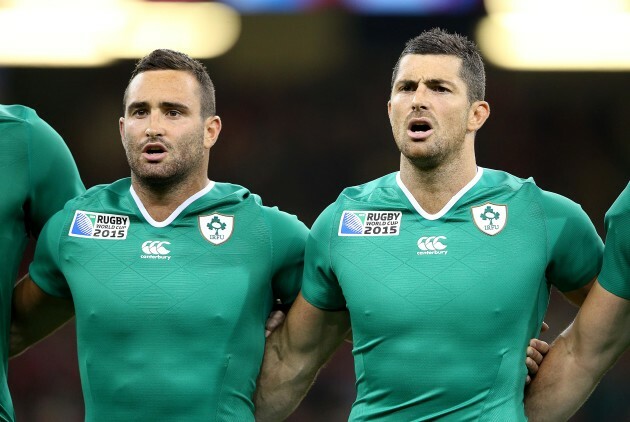 34 year old Rob has been a long-standing servant of Irish rugby from the fullback position, with 216 caps for Leinster and 95 for his country, as well as 3 appearances for the Lions over two tours.
Rob's younger brother Dave, the pacey Leinster winger has 148 caps for his club and 17 for Ireland since 2013. At 30, he is still looking to add to his tally.
Bismarck and Jannie du Plessis:
These two burly front-row forwards were a regular feature for both the Sharks and Springboks. It is rumoured that when the pair lived together early on in their careers, Jannie, a trained doctor and 121kg, was unable to fall asleep unless in front of the TV and would reply on the younger Bismarck to carry him off to bed once he'd nodded off.
Jannie has played 70 tests for the Springboks and is currently contracted Super Rugby franchise, the Lions, after many years at the Sharks and a four-year stint at Montpellier. Bismarck is currently with Montpellier , in the twilight of a brilliant career including 79 tests.
Jonny and Richie Gray:
The Gray brothers are widely regarded to be some of the best locks Scotland has ever produced.
Richie, 5 years his brother's senior, is a giant of a man, standing at 2.07m and weighing 126kg, and has been capped 62 times for Scotland and currently plays his club rugby for Toulouse.
26 year old Jonny has already racked up 57 caps for Scotland and has a bright future ahead of him. He plays his club rugby in the Glasgow Warriors jersey.
Owen and Ben Franks:
The Franks brothers were famous pillars of strength in a juggernaut All Blacks scrum. Once described by former Crusaders coach Todd Blackadder as the most professional players he had ever come across, the pair posted a combined total of 155 international caps (Ben – 47 & Owen – 108).
Beauden, Scott and Jordie Barrett:
When Kevin Barrett retired from provincial rugby in 1999, he was asked what he then intended to do. His response: "I'm going to go breed some All Blacks!"
That is exactly what he did. He three sons, Beauden, Scott and Jordie are all members of the current All Black set-up and, interestingly, older sibling Kane was a prominent loose-forward for the Blues before concussion forced him into early retirement.
Ken, George and Tusi Pisi:
The three Samoan brothers are in the habit of causing defensive backlines much anguish. The eldest of the trio, Tusi, plays his rugby at fly-half and has 38 caps under the belt for Samoa.
Ken, the flying winger, has represented North Harbour and Northampton Saints at club level and appeared 13 times for his country.
George is at home at either centre or fullback and has enjoyed stints with North Harbour, Taranaki, Clermont and North Hampton. The 33 year old has 21 caps for Samoa.
Henry, Alesana, Freddie, Anitelea, Sanele Vavae and Manu Tuilagi:
The renowned Tuilagi brothers need no introduction and have delighted rugby fans for years. Big, strong, fast, aggressive, brutal and, with skills to match, they are perfectly suited to the game of rugby.
All of the brothers with the exception of Manu have been capped for their native Samoa. Manu, however, is the incumbent England outside centre.