England and Les Bleus sharpen swords for epic scrap at Twickenham
The Twickenham turf will be well trampled come Saturday evening's end as the old Anglo-French rivalry will receive another notch on its long and prestigious history.
It has been a difficult fortnight for England, having had a slew of questions fired their way by media and public alike regarding the capabilities of captain Owen Farrell, a string of big-name players and head coach Eddie Jones.
However, despite the flak that they have copped, the squad appears resolute in their faith in one another and in their overall set-up. Earlier in the week, openside flanker Tom Curry illustrated this point:
"A couple of games don't define you as a team, don't define what you've done or don't define where you're going," he said.
"Sport is sport and so is life. It's never going to be up all the way up, it's never going to be perfect.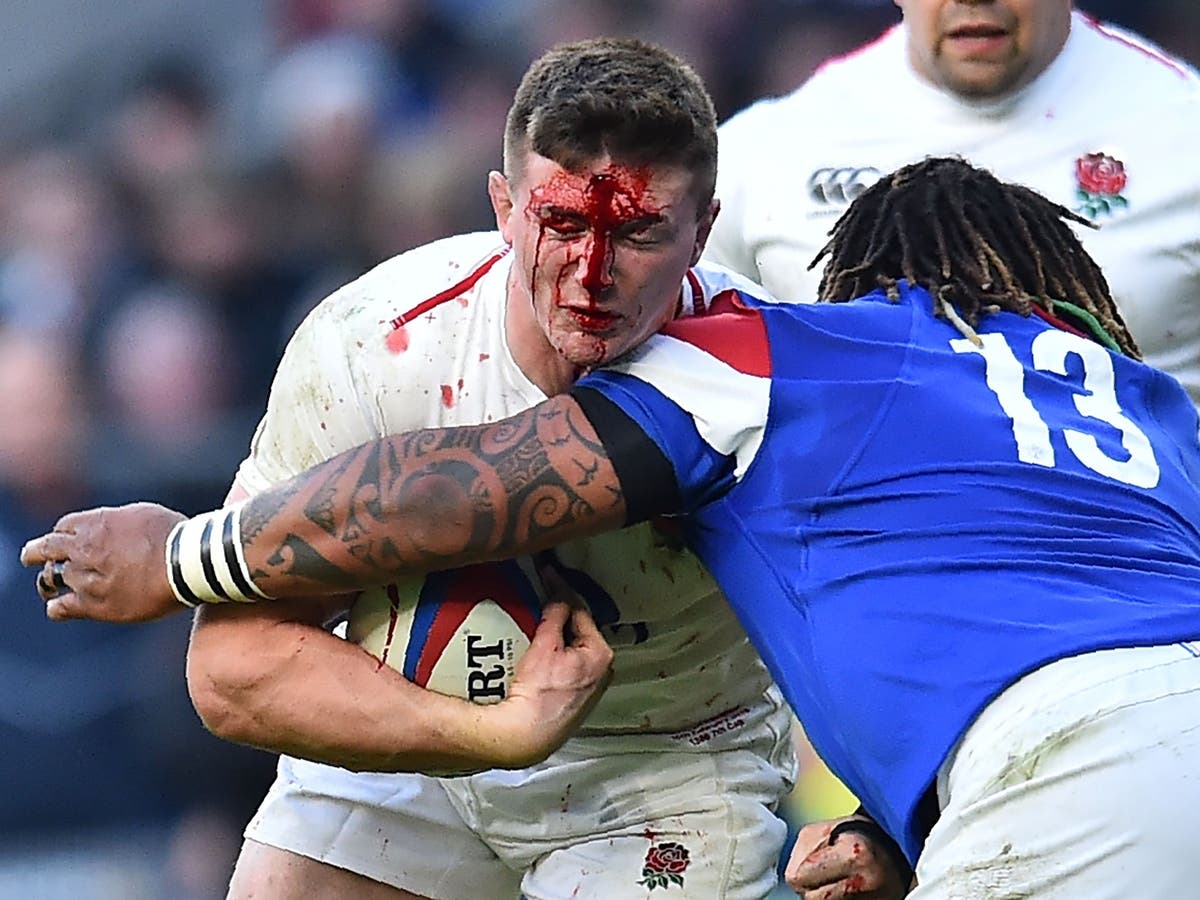 "The mark of where a team is, and the feeling we have as a team, is how much growth we have and how much excitement we can get from times like this.
"Of course people outside aren't going to understand how we are in camp. It's a Covid bubble, it's pretty secure, no one's coming in, no one's coming out.
"So it's going to be tough for people to understand how tight-knit this group is and how excited we are, moving forward.
"I can accept that, I understand why people are feeling like that, but it's not true. And all that matters is that we know that.
"Put the table aside, this game couldn't have come at a better time," said Curry ahead of Saturday's Twickenham showdown with France.
"We have ability to have an unbelievably exciting game and being able to learn and adapt and probably fix things. It is nothing that we are not excited about."
England, after being crowned champions last year, were rocked in Round 1 as they fell to Scotland at Twickenham for the first time in 38 years:
Eddie Jones' troops restored some pride in Round 2 against the struggling Italians in Rome:
Then, in Round 3, defeat to Wales in a dramatic contest saw their title hopes dwindle:
Perhaps the most prominent talking point of the 2021 Six Nations thus far has been the form of French Scrumhalf Antoine Dupont. The 24 year old has been dubbed the catalyst of a new era in scrumhalf play and, if the English are not able to rein him in (in as much as they are able), he could very well orchestrate their downfall.
There has been speculation this week as to whether England number 9 Ben Youngs should be looking to alter his game into a more Dupont-ish mould.
"I'm hugely impressed by him," Youngs said.
"I looked at Will Genia when he first burst onto the scene, he kind of changed the way that nines played the game.

"Fast-forward ten years, Antoine Dupont has come along and he will do the same, he will change the way that nines play. He is really flying the flag for scrum-halves. He is the best scrum-half in the world, one of the best players in the world.
"I look forward to the opportunity to play against him. If someone like that when you get the chance to play against him doesn't bring out the best in you… like I'm excited and I put that pressure on myself to try and perform.
"He is quite unique because he is such a powerful guy for a very compact bloke. Ultimately he is an extremely instinctive player. The French pack once it gets rumbling, he is extremely explosive around the ruck area. He is happy to take guys on and get through those bits of contact because he is a very compact guy.
"Also, his game management is very, very strong as well so he has got the best of both worlds there. I don't know where he is going to end up, another seven, eight years he is going to be incredible, isn't he? I can't compliment him enough. I can recognise talent when I see it, I can recognise a serious player in my position when I see it and he certainly is. I believe he is the best scrum-half in the world."
France have yet to be beaten in the current competition, but did have their Round 3 fixture against Scotland called off due to Covid-19.
They thumped Italy in Round 1 in Rome before moving on to Dublin where they just edged past Ireland, 15-13.
All things considered, this should be one of the games of the competition. England will have taken the criticism levelled at them and turned it into a steely resolve which will no doubt manifest itself in an uncompromising attitude on the pitch.
France occupy second place on the log and still have a real shot at the title while England are lingering in fourth spot but, at this stage, having everything to play for in their quest to restore pride.
The two had some fiery encounters last year, first in the Six Nations and then again in the Autumn Nations Cup.
Expect a titanic clash up front between two very capable packs of forwards who will hopefully supply thier backlines with quality possession with which to work. The enormity of the occasion should bring out the best in both sides.