Exeter Chiefs star Jack Nowell rules himself out of England's World Cup plans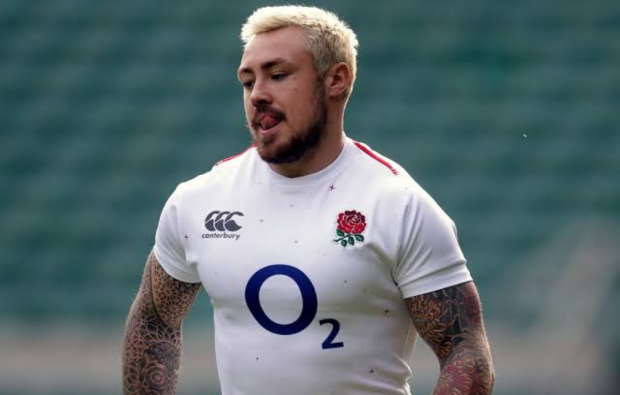 Departing Exeter Chiefs winger Jack Nowell has confirmed he has ruled himself out of England duty ahead of the Rugby World Cup so he can focus on his move to France to join back-to-back Heineken Champions Cup winners La Rochelle, confirms devonlive.


While there has been no official announcement that Nowell, 30, will join La Rochelle, his move from Sandy Park to the Stade Marcel-Deflandre has become one of the worst-kept secrets in rugby.


Despite being fit, 46-cap England international Nowell was left out of new head coach Steve Borthwick's first Six Nations squad, with Ollie Hassell-Collins and Henry Arundell the new men on the scene, and so having been moved over to the periphery the native Cornishman has opted against fighting for a place at the World Cup in France, instead allowing time for his body to heal.
Speaking to RugbyPass' Offload podcast, with his knee back in a brace and some injections scheduled as part of the treatment on his leg, Nowell said: "I am not doing the World Cup, no World Cup. I am just going to chill and get my knee sorted.
"It was a hard decision not to put myself in for selection for the World Cup but I thought it was something I had to do for myself and my family as well.
"We are going to make the most of being back home in Cornwall, spend the next few weeks there, and then we have got our testimonial tournament at Sandy Park on June 3."
Going into more depth about his reasons for effectively calling an early end to his international career, Nowell explained: "Eddie [Jones] leaving, Borthers coming in. I was in contact with Borthers at the start and he let me know I wasn't going to be involved in the Six Nations which is completely fair enough, new coach, new ideas. There comes a stage when everyone has got to make a decisions on the team.
"I was happy with that, it was my last year at the club [Exeter] so I got to really focus on doing my best for the club and try and focus on getting us into the big games at the end of the season.
"When you do sign abroad you have the option of signing pre-World Cup or post-World Cup, for me I made the decision that it was probably best for me and my family to sign a pre-World Cup contract.
"I am sure it would be a bit different if I was talking to Steve all the time, and I have spoken to him since then to tell him my decision - and I think I was in his World Cup plans, especially for the first get-togethers as a big squad, but I decided not to do that and let my family get settled in France and make sure I get settled in France so I can go to my new club and be the best that I can and hopefully win some more trophies.
"As much as I would like to have gone to this one [World Cup] and given it a good crack, sometimes you have got to read between the lines and understand you are not in the coach's favour. Don't get me wrong I would love to have fought for my position and got myself back into playing but family comes first for me."