How Trevor Nyakane's fellow front rowers helped him shine in the second test
When Jacques Nienaber named his side to face British and Irish Lions ahead of the second test match, one of the biggest talking points was Trevor Nyakane's inclusion on the bench as a loosehead prop.
The 32-year-old started his career as a loosehead prop and made the switch to the tighter side of the scrum later to help out the Cheetahs and Bulls. But that move to the #3 jersey has stuck with the Nyakane suggesting that the last time, before the second test, that he played loosehead was almost five years ago.
"In my younger days I was always a loosehead and there was a time at my union where we were short on tightheads and they asked me to cover the position," Nyakane explained at a press conference ahead of the third test match.
"Back then I would have said I am a loosehead helping out as a tighthead.
"But that has changed over time. Two weeks ago I would have said I am a full-on tighthead, but now it is about what the team needs and it is all about the green and gold.
The Springbok front-rower is set to earn his 46th test cap from the bench in the third test on Saturday and while he thrived off the bench in second test and make the transition look simple, he explained exactly why that is not the case.
"From a technical perspective there are a lot of different things that have to happen when you move from tighthead to loosehead,"
"People think a prop is just a prop, but it was very challenging for me as the last time I played loosehead was in 2016."
His fellow loosehead in the second game, Steven Kitshoff, back up those claims and heaped praise on his fellow front-rower after the second test.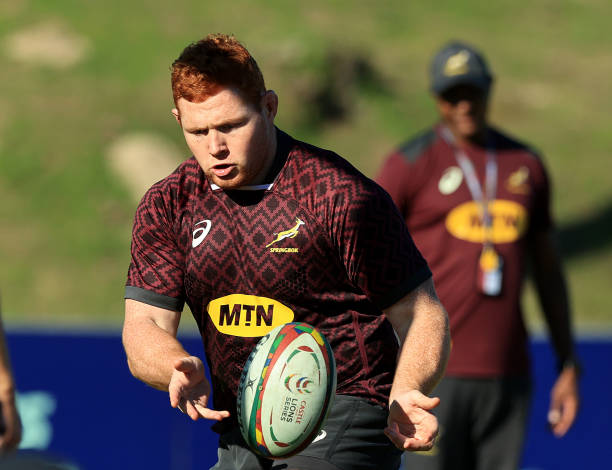 "I think Trevor did an unbelievable job at loosehead in the last 20 minutes," Kitshoff said after the match.
"He really worked hard during the week, working on his set-up.
Kitshoff went onto to explain that the switch from tighthead to loosehead is far from just the battle in the scrum.
"It's a total conversion from tighthead to loosehead in seven days. I think he did exceptionally well and put the Lions scrum under a lot of pressure. He had to learn a bunch of calls from the lineout and I think he did a great job. I am proud of him.
"He has always been an unbelievable rugby player in my eyes. He rocks up, brings a lot of physicality. He is very clever when it comes to decision-making. We can be proud of his performance tonight." Kitshoff added.
While Nyakane has certainly deserved the praise that has come his way from the second test, the upbeat prop credited the hard work put in on the training paddock but not only him but his teammates who assisted him.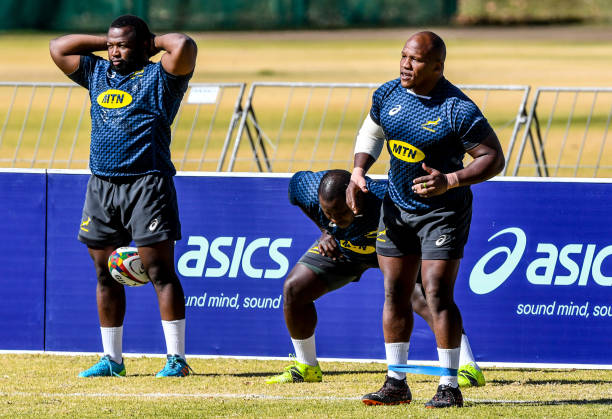 "I have been playing tighthead for the last few years so I needed a lot of help and I received that from Ox Nche (starting loosehead prop in the first test) and Kitsie (Steven Kitshoff). Not only that, but I also received help from the tightheads that I was scrumming against during the training sessions," said Nyakane.
"The tightheads would give me suggestions on what to do to make it less comfortable to them, they would point out things I was doing wrong to make it easier for them. As a group we found a way to help each other. The guys sat with me and gave me pointers.
"Then there is the scrum coach Daan Human, who is an amazing person when it comes to his knowledge of scrumming and who has played loosehead prop. We set up potential situations we would face in the game and then put ourselves in that situation in training."
View this post on Instagram