Jamie Roberts & Jonah Holmes set for Dragons debuts
Wales full-back/wing Jonah Holmes and Lions centre Jamie Roberts are set to make their Dragons debut in Friday's European Challenge Cup quarter-final at Bristol.
33-year-old Roberts joined the Welsh region during lockdown but sat out their rearranged Pro14 games following a positive Covid-19 test a month ago.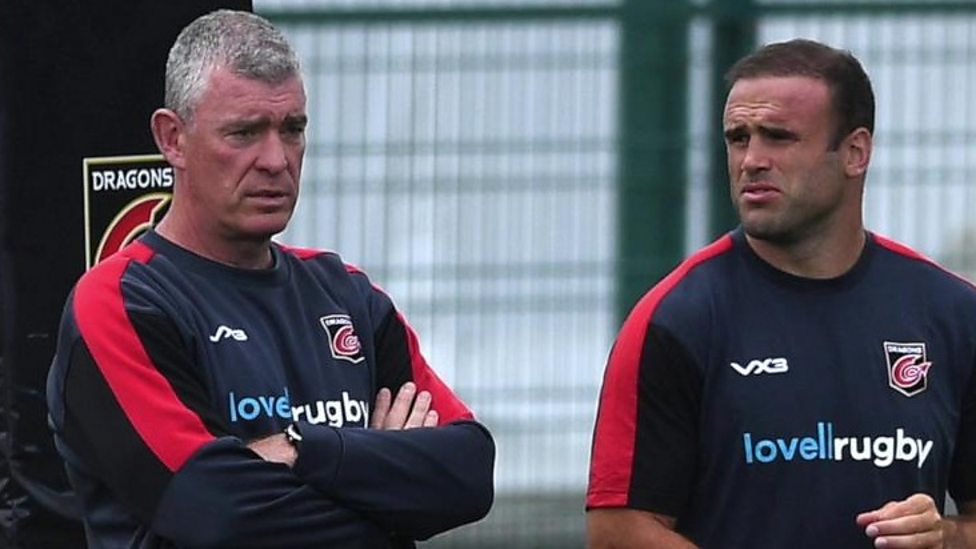 "To have somebody with the battle scars of Jamie is a huge resource for us and a calming influence as well," Dragons director of rugby Dean Ryan said.
"He has been fantastic and I don't think anybody will look at our side and say we've got too many old heads in it."
🐯👉🐉 pic.twitter.com/AWIjrXA2Cc

— Dragons (@dragonsrugby) July 8, 2020
28-year-old Holmes was one of the Dragons' high-profile summer recruits but when asked about him presumably making his debut against Scarlets, Ryan alluded to the ex-Leicester man sitting out the second derby.
"I wouldn't presume! Jonah has settled in great but not everything is about this weekend (August 29th)," he said. "We've got lots of things to think about with how we get through in the right way."
The Rodney Parade region head to Ashton Gate on Friday night looking to upset the odds in the last eight of Europe.