LA Giltinis sign Super Rugby star Billy Meakes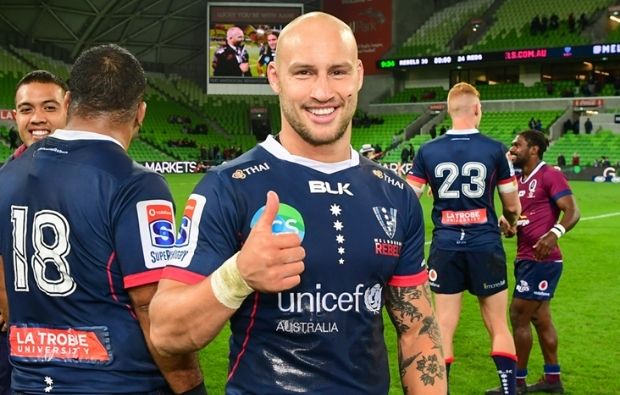 Major League Rugby side, The LA Giltinis, have powered up their backline with the signing of seasoned Australian centre Billy Meakes on a two-year deal.
Meakes played this year in Australia with the Melbourne Rebels before taking up a three-month deal in England where he is currently performing for London Irish.
He is a hardened seven-year professional but still with plenty of his best, hard-running and influential rugby ahead of him at just 29.
"The timing to head to Los Angeles is ideal for me and the opportunity to join something so fresh as a new club is really appealing," Meakes said from London.
"It's a start-up business in sport. The Giltinis are investing in people and when you get the right people you are on the way to establishing the right club culture with an open and honest group.
The 207lb (94kg), 6' 2" (1.88m) Meakes broke through with English club Gloucester (2014-16) before making his mark on Super Rugby as a forceful centre with varied skills at the Western Force (2017) and Melbourne Rebels (2018-20).
"Some of the best things I see are the diversity of players, from 19-year-olds to seasoned Test players, a super successful coach (Darren Coleman), the vision to do things differently and the youth development to turn rugby into a beast in LA."
Coach Coleman is delighted to have Meakes on board as a player and as a team-builder.
"As a centre, Billy is an all-rounder because he can influence games with ball-in-hand and footwork or grab key steals at the breakdown," Coleman said.
"He's excited to have a footprint on the setting up of the club as part of a different rugby experience for him as a seasoned professional."
The Giltinis will kick off their MLR campaign on the weekend of March 20, 2021, with tickets being available by the end of this year.