Leon MacDonald speaks ahead of SR Trans Tasman final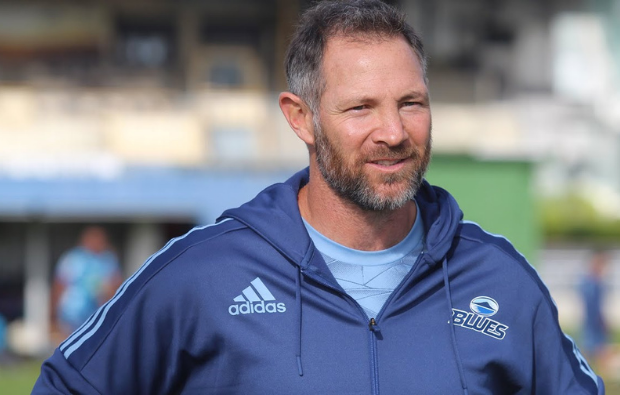 The Blues have booked their place in the Trans Tasman final next weekend where they will play the Highlanders at Eden Park.
Leon MacDonald's charges ploughed into the Western Force during the first half of this last weekend's match-up, running up a 28-0 lead at the break before taking the foot off the gas in the second stanza and letting their opponents back into the game which ended with a final score of 31-21.
It will be the Blues' first Super Rugby Final in 17 years, making the occasion a very special one for a team which dominated the competition in its infancy.
Speaking after the Force encounter, MacDonald said:
"I think it's great." There are two teams who genuinely believe they can win a title … the Highlanders will be backing their chances as well. Is it good thing for New Zealand rugby? I think it's a great thing for the Blues. We're pretty stoked about the opportunity ahead."
For the first time in five years, the Crusaders will not be participating in a Super Rugby final. It would have been an interesting opportunity for MacDonald (who racked up 122 caps for the men in red and black) to take on Scott Robertson and his old side in the final as the Blues have not managed a victory over the Crusaders in seven years.
However, while the absence of the Crusaders in the final may well increase the blues' chances of hoisting the trophy, MacDonald indicated that he is not relieved that they are not there.
"I don't know how I felt about [the Crusaders missing out]," he said. "If you sit there and think about the perfect scenario, to beat the Crusaders at home would be magic. But to play the Highlanders is going to be a great game as well. They'll use the ball well, and they play great rugby.
"It wasn't a relief at all. It was an 'OK, now we know what we need to do', and that was more important."
The Highlanders should prove to be challenging opponents, although they are struggling with injuries at present.
"They deserve to be there," MacDonald said. "They've been consistently doing their thing in the background the whole tournament, and they've got better and better to the point now where they're a scary threat."