Major World Ranking Movements On The Cards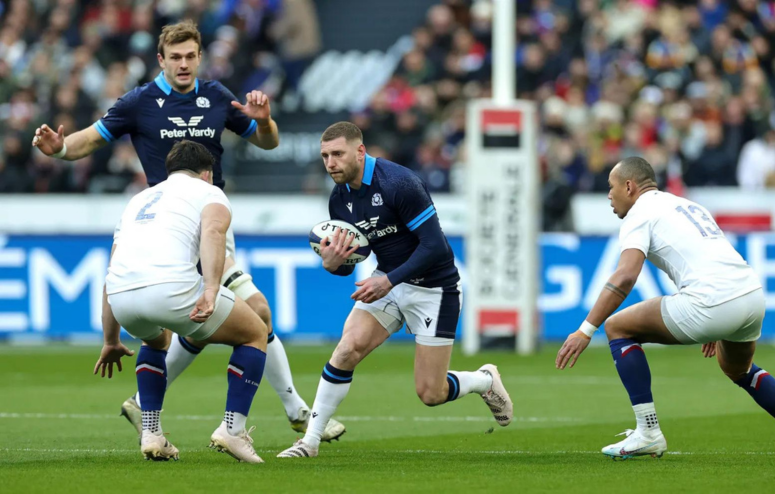 For several teams, the countdown to Rugby World Cup 2023 begins for real this weekend as they take to the pitch for the first of their warm-up fixtures.
Scotland and Italy were the first European teams out of the blocks as the Summer Nations Series got underway with a 25-13 win for the home side at Murrayfield last Saturday, and they will be joined by Ireland, France, England and Wales in the next round.
Ireland welcome Italy to Dublin, while Scotland meet France and Wales play England in the first of two home-and-away fixtures.
Every team competing at Rugby World Cup 2023 is in action this weekend with the exception of Georgia and Portugal.
Outside of the Six Nations scene, the second and final match of the Bledisloe Cup takes place in Dunedin with New Zealand 1-0 up, and guaranteed to retain the trophy they have held for the last 21 years following their resounding 38-7 win against Australia in Melbourne.
In South America, Argentina host South Africa as they look to overturn last week's agonising 22-21 loss to the Springboks, Uruguay and Namibia get an early chance to see what each other is about ahead of their Pool A encounter in Lyon on 27 September, and Chile take on an Argentina XV.
Elsewhere, Samoa and Tonga go toe-to-toe in Apia, their Pacific rivals Fiji travel to Japan, and Romania welcome USA to Bucharest.
With several new captains and new caps announced by teams, it is shaping up to be a Saturday full of talking points.
One could be the order at the top of the World Rugby Men's Rankings powered by Capgemini because changes are possible.
Les Bleus looking to leapfrog All Blacks
Ireland and New Zealand – the top two sides in the world – are unable to pick up any points in their respective games against Italy and Australia (due to the points difference between teams before home weighting is factored in), so there is an opportunity for France to make some headway.
Les Bleus lost second place to the All Blacks last weekend but will reclaim it if they manage any form of a win over Scotland at Murrayfield. Top spot is possible for France if they win and Ireland don't manage to do any better than draw with Italy in Dublin.
France and South Africa could become the world's top two sides, with Ireland and New Zealand falling to third and fourth, but it would take an unexpected set of results for that to happen.
In addition to a France victory, South Africa would need to beat Argentina by more than 15 points at the Vélez Sarsfield Stadium in Buenos Aires and hope that Ireland and New Zealand lose at home by the same margin.
South Africa will replace RWC 2023 hosts France in third if they win and Les Bleus lose – as long as the margin in one of the games is more than 15 points.
Scotland cannot pick up enough points to improve on fifth place but England can replace them there if the Scots fail to win and England beat Wales in Cardiff.
The lowest England can fall to in defeat is eighth, which is also their all-time low, while Wales will equal their lowest ever ranking of 10th if they lose by more than 15 points.
A big win for Argentina at home to the Springboks could send them as high as fifth but other results would have to go their way, too, for this to happen.
Fiji target further improvement
Having climbed back into the top 10 for the first time in nearly four years last weekend, Fiji can continue their ascent with victory against Japan in Tokyo.
A win for Fiji of any description will be enough for them to replace Wales in ninth if accompanied by a Welsh defeat in Cardiff.
Japan in 12th and Fiji in 10th will swap places if the Brave Blossoms build on last weekend's win against Tonga and achieve back-to-back victories. However, there is the potential for Fiji to drop lower if Italy achieve a positive result against Ireland in Dublin.
Italy will climb as many as three places in victory, moving up to 11th.
Samoa, meanwhile, can make up one of the places they lost after defeat by Fiji last weekend if they beat Tonga. The 'Ikale Tahi will become the higher-ranked of the two teams if they win in Apia.
Uruguay cannot improve on their present position of 17th even with a resounding victory over Namibia and will be overtaken by USA if the Men's Eagles defeat Romania in Bucharest.
USA could also move above Portugal – the team that made it to RWC 2023 at their expense by winning the Final Qualification Tournament – if they win by more than 15 points.
Romania will climb two places to 17th if they beat USA by such a big margin.
Namibia can only move up the rankings if they win by more 15 points, in which case they would replace Uruguay in the top 20 and also move above Spain.