Maro Itoje At Six For The British and Irish Lions?
In a recent interview, Irish legend Brian O'Driscoll was asked to pick his Lions XV for the upcoming tour to South Africa in 2021.
O'Driscoll, a veteran of no less than four tours, enjoys a depth of knowledge regarding the tradition and intricacies of the Lions which is shared by few.
His team, laden with Englishmen, exudes an undeniable strength on paper. The most intriguing selection, however, is Maro Itoje in the number 6 jersey.
The ultimate back-row for the tour has been the subject of some vigorous debate for months now, with the names of Jamie Ritchie, Billy Vunipola, Tom Curry, Sam Underhill, CJ Stander and Justin Tipuric thrown about with a high degree of regularity, and while name of Maro Itoje does indeed feature in the majority of fans' ideal teams, it is usually in the engine room as opposed to on the side of the scrum.
"I think that 'size matters' is going to be huge," O'Driscoll said in the interview, "Particularly against South Africa, who we've just seen absolutely decimating every team physically... and, look, Pieter-Steph du Toit playing in the 6 jersey, or, in the 7 jersey but playing at 6... I think that you've got to try and match him and Itoje's someone who's capable of doing that."
O'Driscoll's point is a valid one; the 2019 Player of the Year, du Toit, has grown into a marauding presence on the blindside flank after making the switch from lock. He is relentless, fearless and intelligent, and much of the Lions' success in 2021 will be down to how they manage him on the pitch.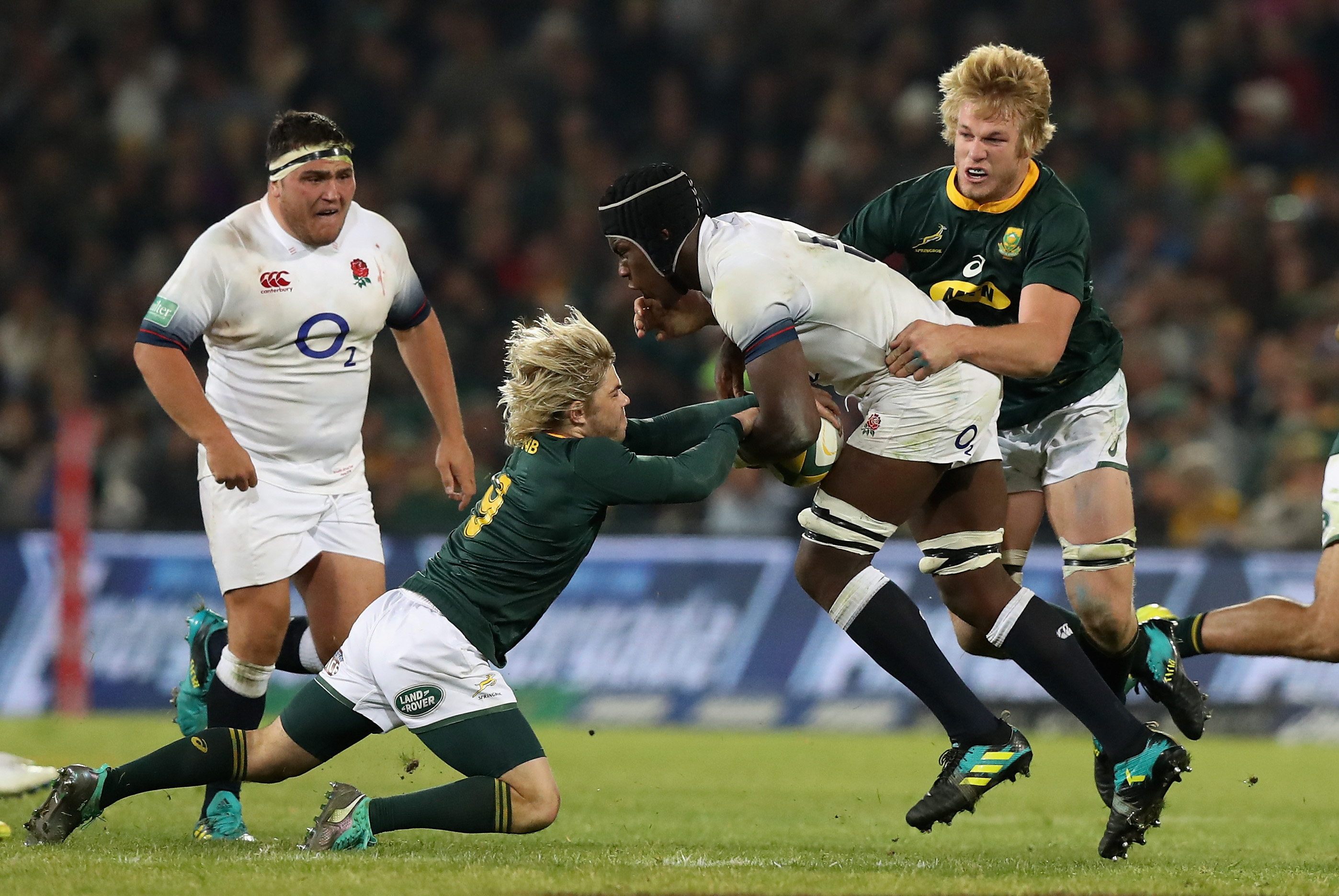 Can Itoje effectively fulfil the role of a blindside flanker? A look at the statics from the recent Six Nations sheds some light on the matter:
Itoje boasts the highest tackle count in the competition (64, with an average of 16 per game) as well as the joint-highest turnover count (8, averaging 2 per game). These two stats are highly significant as regards the role of a modern number 6. He is also amply adept at lineout time, having won 12 thus far in the Six Nations (2 of which were steals).
It makes sense; he's big, he's powerful, he's mobile, he's skilful.
The only area he seems to be lacking in (but to which, no doubt, he would easily become accustomed, given his size, speed and ball handling ability) is carrying. Before the Six Nations tournament was prematurely halted, Itoje had executed a total 17 carries, thus averaging just over 4 per game. This is, of course, understandable given the amount of time the 25 year old dedicates to rucking, and one imagines that it would not be difficult for him to tweak his role on the pitch to include more assaults on the opposition defensive line.
With the wealth of back-row talent already available to Warren Gatland and his staff, the notion of switching Itoje from a position in which he has shown supreme competence to one somewhat foreign could be construed as reckless. However, on inspection of his relevant skills and attributes, as well as keeping in mind the physicality that the Lions will have to contend with in South Africa, it could also prove a masterstroke.
🦁 @BrianODriscoll's 2021 B&I Lions XV

Story | https://t.co/BGxDg8sEgy pic.twitter.com/rydbh68cDa

— Ultimate Rugby (@ultimaterugby) July 24, 2020