Next In Line? The Young England Midfielders Set To Make The Step Up
A testing and ever-evolving position, the job of an international centre is not an easy one.
The modern game requires the inside centre to be skilful yet decisive while still being effective on defence and a strong ball carrier. Meanwhile, a modern outside centre has to be incredibly decisive on defence while still being a link man to the rest of his backline. While the requirements of the two positions are always evolving, one thing is for sure is that any player wanting to make needs to multi-skilled.
The likes of Henry Slade and Owen Farrell are great examples of multiskilled athletes at Eddie Jones' disposal. Although, Eddie Jones will still have the likes of Jonathan Joseph, Henry Slade, Owen Farrell, Manu Tuilagi and Ollie Devoto at his disposal for sometime, we take a look at some of the youngsters that could force Eddie Jones' hand in the years to come and find their way into the Red Rose jersey.
Cameron Redpath, 20
Already on Eddie Jones' radar, Cameron Redpath found his first-team minutes at Sale Sharks limited and jumped ship over to Bath. A gifted playmaker, Redpath could find himself backing up Owen Farrell in the #12 jersey or even competing for the #13 jersey in a role similar to Henry Slade.
A balanced runner, Redpath is a handy defender and real threat on attack. The youngster has already been invited to England camps and if he is to make his mark on the Bath squad, he could be well on his way to making test debut.
Luke James, 22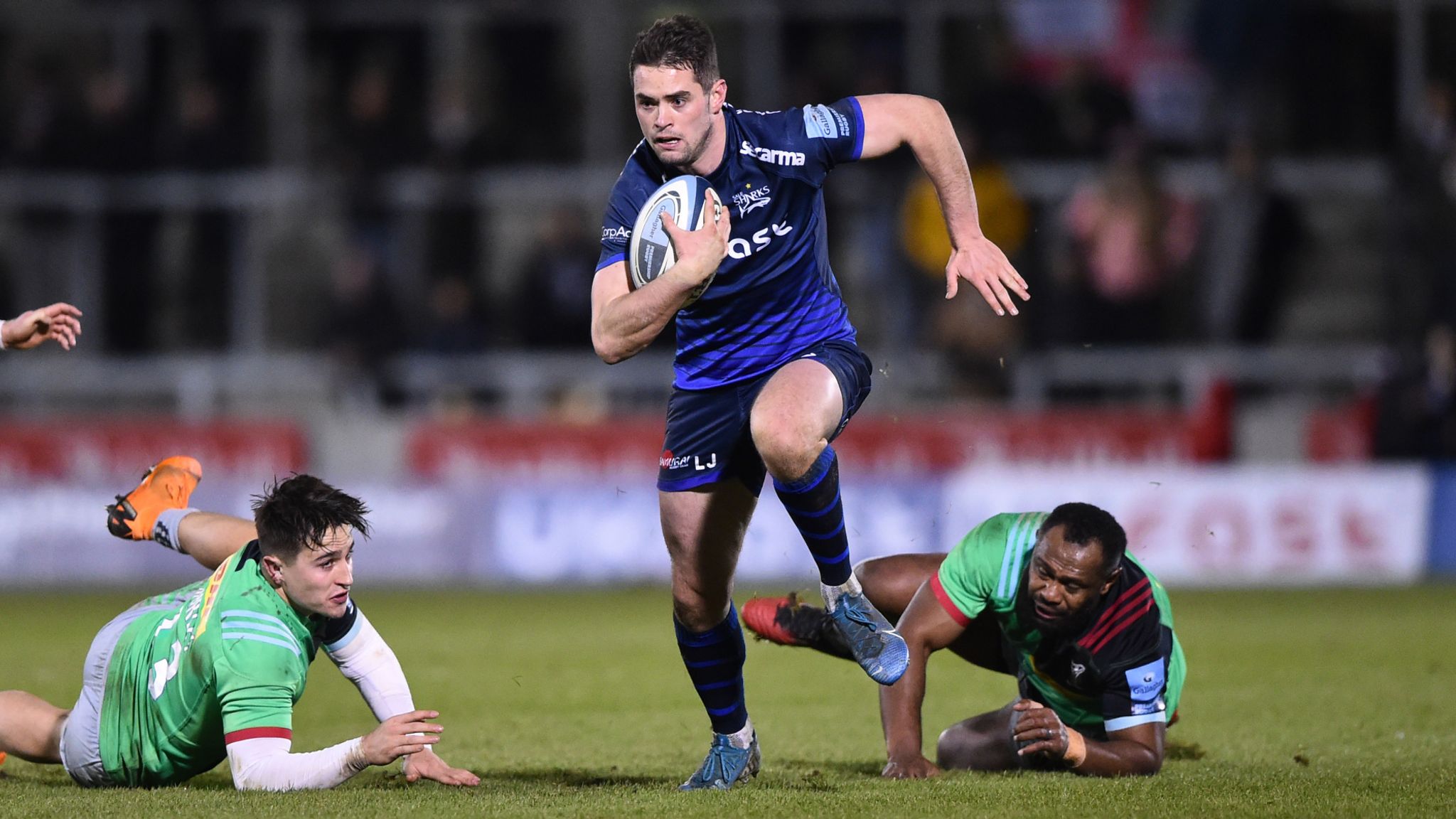 Another playmaker in the midfield, Luke James is also a strong ball carrier in Sale Sharks' backline and has shone for the side in recent times. Luke and brother Sam haven't quite caught the eye of Eddie Jones as of yet but both are gifted players and certainly have a future in English Rugby.
Young brother Luke has filled in brilliantly for Rohan Janse van Rensburg when the South African has been sidelined.
Joe Marchant, 23
Another player who is well in the mix for England selection already, Joe Marchant earned three test caps for England before the World Cup last year before heading to the Blues for the 2020 Super Rugby season.
Eddie Jones backed Marchant's decision as a learning experience for young centre. Marchant showed off his pace, defence and excellent stepping during his three caps for England and continues to impress for the Harlequins and the Blues.
Fraser Dingwall, 21
Dingwall is another who was invited to train with England and would seem not to far away from earning his first test cap for England.
The exciting centre has impressed for Northampton Saints and with the addition of the excellent Matt Proctor in Northampton, Dingwall will certainly improve in season's to come.
He is also under the stewardship of Chris Boyd at the club with the former Hurricane's coach having worked with some of the All Blacks' best.
Ollie Lawrence, 20
Built in a similar mould to Jonathan Joseph, Ollie Lawerence has already impressed in the Premeirship for Worcester Warriors before his 21st birthday.
An excellent runner, Lawerence runs beautiful lines in attack and is quickly developing into an excellent defender.
He also has an excellent step to add to his ever-growing list of attributes.
Ollie Thorley, 23
A powerful and elusive runner, Ollie Thorley has been nothing short of sensational on the wing for Gloucester but could find himself featuring in the centres in years to come.
Gloucester already have some outstanding wingers in their ranks and have welcomed back Jonny May back to the club. Thorley has all the making of a world-class winger but has also proved to be a solid option at outside centre.
Although his future could well be set in stone on the wing it couldn't hurt to try the speedster at outside centre in switch similar to that of Tana Umaga for the All Blacks.
Max Ojomoh, 19
A young talent who would have benefitted hugely from a full u20 season with the England squad, Max Ojomoh is currently on a full senior contract with Bath and could break into the squad very soon.
An attacking-minded player, Ojomoh has a fine step and links up with his backline well. He certainly has a lot to learn in the years to come and may need to bulk up somewhat but he certainly is one to keep an eye on.