Permutations for the latest round of Rugby World Cup 2023 warm-up matches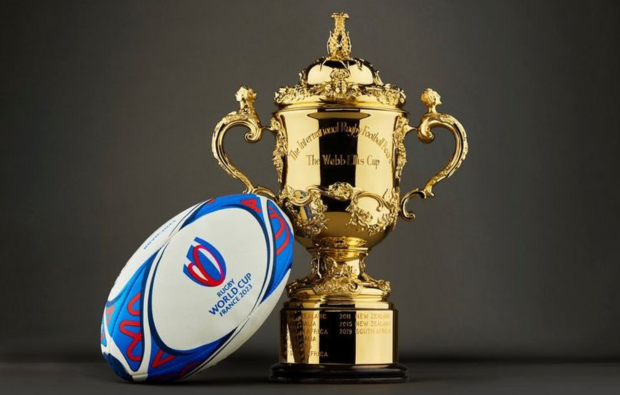 World Rugby has published the ranking permutations for the latest round of Rugby World Cup 2023 warm-up matches.
Permutation highlights:
France cannot improve on third place in the rankings as 0.34 points is the most they can gain with a victory over Scotland and the All Blacks are currently 1.44 points ahead of them.
But if Scotland win by more than 15 points they will climb to a new all-time high of fourth and relegate France to fifth.
It is not possible for England to improve on sixth place regardless of how well they do at home to Wales, but the visitors stand to be the higher-ranked of the two nations if they back up last week's 20-9 win in Cardiff.
A win by any margin will send Wales up to seventh, above England and also Australia who are not in action this weekend.
If they can improve on last week's margin by at least one more score, Wales will climb an additional place to sixth, with Argentina also overtaken.
A defeat of any description will send England down to their lowest all-time ranking of ninth with just under a tenth of a point separating them from Fiji in 10th.
With an 11.67-point gap between the teams before home weighting is factored in, Georgia will not get any points for beating Romania in their first RWC 2023 warm-up fixture.
If Romania beat Georgia and there is a positive result one way or the other in the Portugal-USA encounter, the Oaks will move up one place, above the beaten side in Faro, to 18th.
A Romania win by more than 15 points would see them climb three places to 16th if Portugal and USA draw like the last time they met in the decisive game of the RWC 2023 Final Qualification Tournament.
Georgia would fall three places to 14th in such an eventuality, with Samoa, Italy and Japan all benefitting to the tune of one place.
Portugal cannot improve on 16th in victory but USA would gain a place and continue their climb up the rankings under new head coach Scott Lawrence if they manage to win in the Algarve.
Portugal could fall by as many as three places if they lose and Romania pull off a rare win in Tbilisi.
Even with 1.85 points on the line for a big win, Namibia cannot improve on their present position of 21st with a victory over Chile.
Chile will fall two places to 24th in defeat but will be the higher-ranked of the teams if they win in Temuco.
Canada will be one of the sides to benefit if Chile are beaten even though they lost 28-3 to Tonga on Thursday. Canada's rating remains unchanged by the result.
VIEW WORLD RUGBY MEN'S RANKINGS POWERED BY CAPGEMINI >>
Match officials:
Waynes Barnes (England) extends his world record for most test appearances as a referee this weekend as he takes charge of Georgia's first RWC 2023 warm-up match against rivals Eastern European Romania.
Nika Amashukeli (Georgia) referees at Twickenham Stadium for the first time having been appointed to oversee his first England-Wales fixture.
Craig Evans (Wales) took charge of Chile's 40-13 defeat to the Argentina XV last Saturday but Los Condores' game against Namibia is his first test as a referee in South America.
Paul Williams (New Zealand) referees Portugal v USA, as he did in the final match of the Final Qualification Tournament in Dubai in November.
Nic Berry (Australia) takes charge of France v Scotland for the second time, having been in the middle for France's 27-10 win in the 2019 Six Nations. It will be the third time he referees France this year, having overseen their victories over Italy and Wales in the Six Nations.