Rugby Europe Super Cup - Kick off times confirmed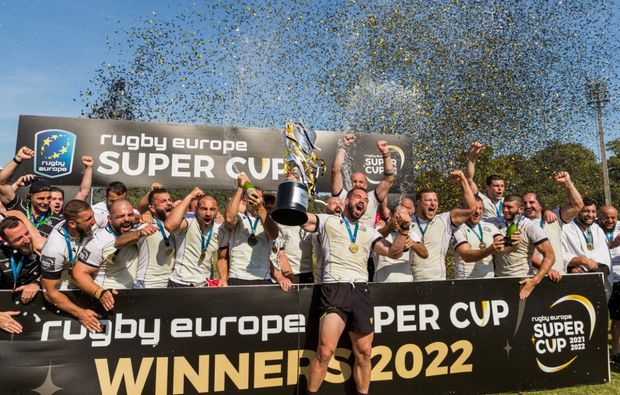 Rugby Europe has confirmed the dates and kick-off times of the second edition of the Rugby Europe Super Cup, the first ever club competition for the emerging rugby unions in Europe.
The competition will feature two new teams, the Romanian Wolves, the franchise lead by the Romanian Rugby Union and RC Batumi, the Champions of 2022 Georgian Championship.
The eight teams involved in the Eastern and Western Conference will start their campaigns on the 10th and 11th of September as the pool phase gets underway.
They will set off in their quest to grab the two available spots from each of the two divisions to qualify for the semi-final phase, that will take place on December 4th/5th (with the finals being played on December 17th/18th 2022).
The first game will see the Brussels Devils host the Castilla y Leon Iberians in Mandela Stadium in Brussels, while the Romanian Wolves will open their campaign against last season's semi-finalists, Tel Aviv Heat. The game will take place in the Arc de Triumf stadium in Bucharest on September 10th.
The other newcomers to the competition, RC Batumi, will have a baptism of fire on Sunday 11th as they host the current champions, Black Lion, in a mouth-watering clash in Georgia. Last season's runners up the Lusitanos will start their campaign in the Netherlands against Delta.