Sarah Hunter to retire from rugby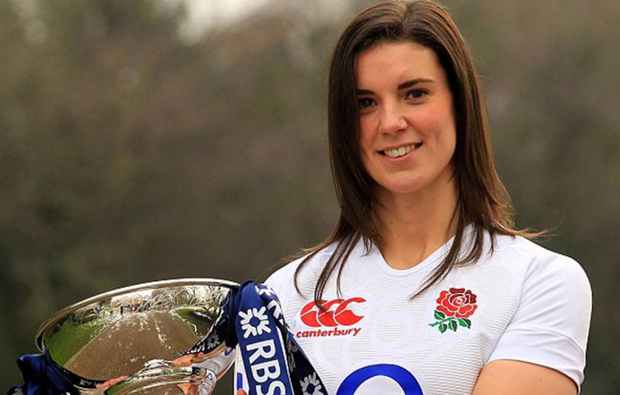 England's most capped player, Sarah Hunter, is to call time on her rugby playing career following Saturday's Women's Six Nations opener against Scotland at Kingston Park, Newcastle.


Hunter, who has captained her country since 2015, is set to represent the Red Roses in her hometown of Newcastle, which would be her final playing appearance.


The 37-year-old has made 140 international appearances and became England's most capped player in last year's Rugby World Cup where she surpassed Rocky Clark's previous record of 137.


She was part of the Red Roses' 2014 World Cup-winning squad and led her team to finals in 2017 and 2022. The North Shields-born forward has won 10 Six Nations titles and nine grand slams during her career.


The No.8 made her England debut in 2007, was awarded an MBE for Services to Rugby in 2015 and became World Rugby Women's Player of the Year a year later.


Hunter started out playing rugby league as a nine-year-old at Goathland Primary School and went on to play for Novocastrians, Lichfield, Bristol and current club Loughborough Lightning where she has held a player-coach role.


Hunter said: "Not many athletes get to choose how and when they call time on their playing careers. I am very fortunate that I have the opportunity to finish on my own terms. I couldn't think of a better way to do it than in my home town where my rugby journey started.


"I get to finish in a place that has a special place in my heart in front of my friends, family and Red Roses' supporters and I feel very fortunate that I'm able to do that.


"What's more, to play there in a white shirt, which is something I've been immensely proud of, and feel very honoured to have represented my country so many times, feels like an ending I couldn't look past and I feel very fortunate that I get to do this.


"Most of all, I want to say thank you to everyone - coaches, players, medical staff, managers, staff, volunteers - that has played a part in my journey, whether that's from when I first picked up a ball at nine-years old or more recently. I am eternally grateful for the help, support, and impact you have had on my career. It's just been amazing to have so many people support my journey and allow me to be the player and person I am and have the career I have done.


"To play for Novocastrians, Lichfield, Bristol and Loughborough Lightning and for my country has been a special journey that I am so, so grateful that I've had and I feel honoured to have worked with some very special people along the way.


"Finally, rugby has been brilliant to play and to represent my country will always be the greatest honour. However, it's not just about the rugby, it's about the people you meet along the way and the memories that you create that I will look back on, remember and cherish.
"I think that's a very special and unique element of our sport - the people, the friendships you make, the memories you share with one another and the stories will live long past the playing days. They're the bits I'll look back on and cherish the most."