Sione Tuipulotu 'very emotional' as mum travels to watch Scotland star in France
Sione Tuipulotu was overcome with emotion as he revealed his mother's trip across the world to watch him play for Scotland for the first time will give him all the motivation he needs for Sunday's World Cup showdown with South Africa.
The Australia-born centre is qualified to represent the Scots through his grandmother, Jacqueline, from Greenock and he has become one of Gregor Townsend's main men since making his debut in autumn 2021, shortly after he joined Glasgow.
While Tuipulotu's Tongan father Fohe has been over to watch him play for Scotland, his mother Angelina – who is from south-east Melbourne after her Scottish and Italian parents moved there – has not been able to attend any of his matches in person since he left Melbourne Rebels in 2019.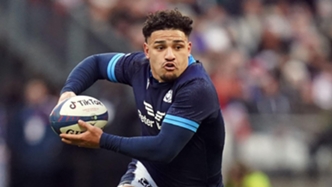 The 26-year-old apologised to journalists as he welled up with tears and briefly paused to compose himself while outlining the journey his mother had undertaken to get herself to France to see her son play on the biggest stage in rugby.
"My mum got here yesterday and it will be the first time she'll have watched me play rugby for quite a while," said Tuipoluto, speaking at the team's base in the south of France on Thursday. "I had a chat with her yesterday when she got to Paris.
"It was quite an emotional phone call, she just said how proud she was. Obviously it's her mum that is part of my Scottish heritage and she said she is really proud when she sees me during the anthem and hears the background in terms of Murrayfield, the noise and stuff like that (while watching on television).
"I can't really imagine how she is going to feel this weekend with the noise in Marseille when I'm playing the world champions. That is part of my motivation this week, I don't need any extra motivation because my mum is over and she hasn't seen me play for a while.
"She travelled all the way from Australia. She explained the route to me and she had quite a hard time with admin. She is terrible with admin just like me and she made a few mistakes along the way but she's here, she made it."
Asked if it was thinking about the length of journey his mother had undertaken from Australia that caused him to choke back the tears, Tuipulotu said: "Not just that journey but her journey in general.
"Everyone has their rugby journey in terms of where they've come from. When it's your own mum, only you know what she has been through to get you to this point. Her story is something I have always thought about as a motivation for me in my rugby and I suppose it's all just climaxed towards this weekend.
"She last watched me when I was in Melbourne playing for the Rebels. She was always there every game, the same as my dad who has been over to Scotland to watch me play a couple of times which has been cool. But this one is a little bit more special just because it is my mum and I am very emotional about it."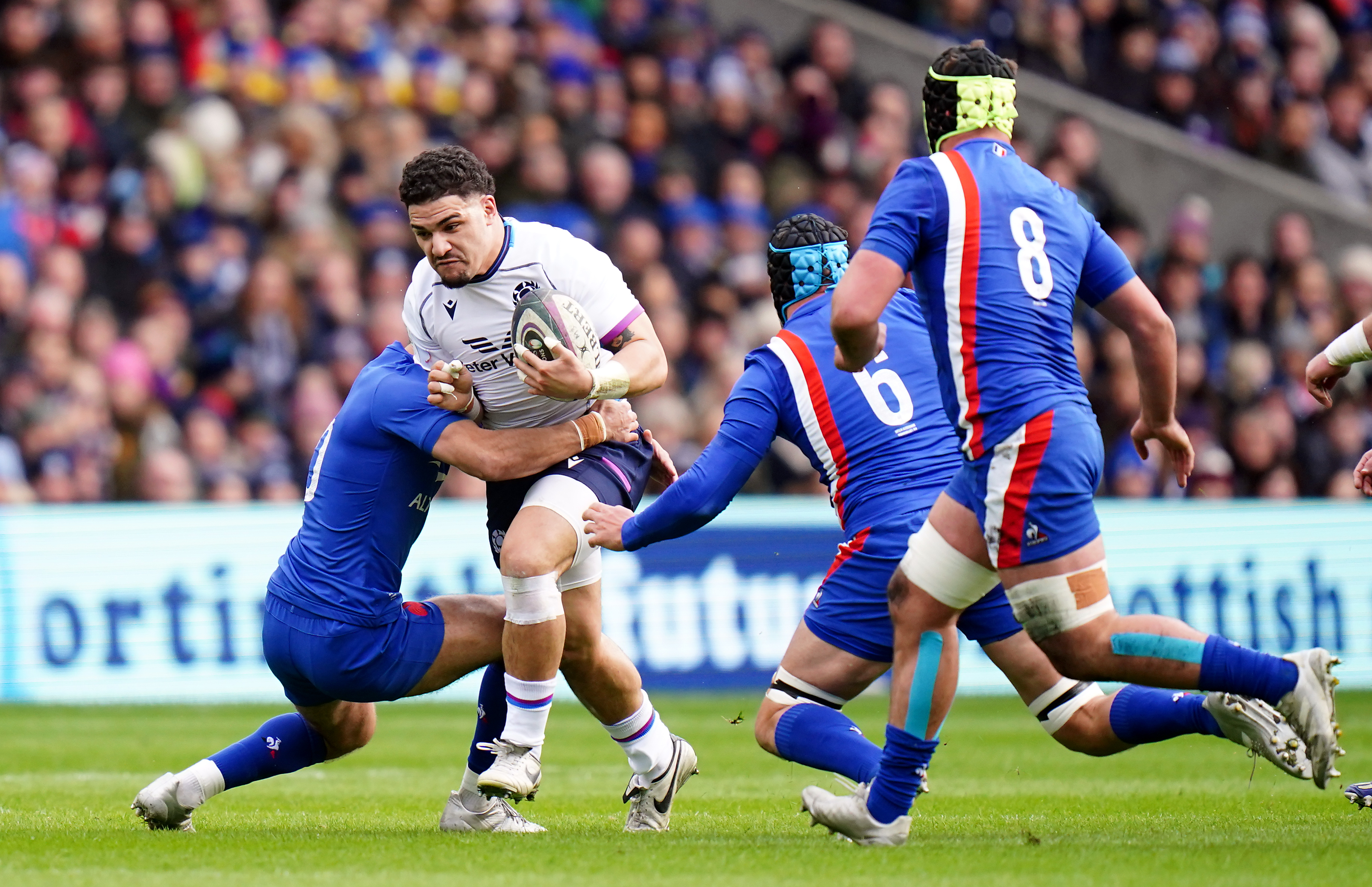 Since joining Glasgow from Japanese club Yamaha Jubilo in 2021, Tuipulotu has become a first-choice pick for Scotland and one of the most highly-regarded centres in the world.
"I would be lying if I said to you I didn't think it was going to be achievable because I have always backed myself through my whole career," he said of his impressive rise to prominence.
"I have always been a confident player and when I moved over to Scotland, I had the goal that if I was going to move that far away from my family, I was going to make it happen.
"You need some things to go your way in order to make it happen and I got lucky with the coaches I had as soon as I came over here, but it's also about my hard work as soon as I came over to try to keep improving as a player.
"It has been an awesome journey over the past couple of years and I am super-excited for the tournament to kick off. As a kid I wanted to be one of the best players in my position in the world and this is the tournament you get to prove that."