The Best of Exeter vs the Best of Racing 92 - A Statistical Perspective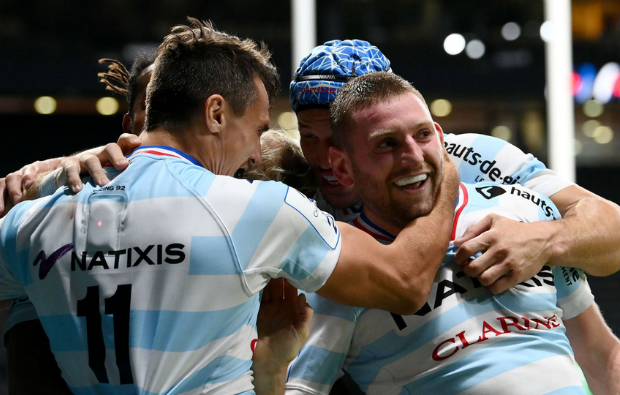 Fans all across the world are on the edge of their seats ahead of Saturday's 2019-20 Champions Cup grand final. While the teams will throw everything they have at one another out on the pitch, a look at the competition's stats columns yields intriguing results. We take a look at and compare each team's best attackers and defenders over the six rounds and play-off stages.
Tacklers
Exeter:
David Ewers – 118: Ewers, Exeter's robust Zimbabwean-born back-rower, has the highest tackle count not just between Exeter and Racing, but in the competition overall. His is joined in the Top 25 by teammates Jacques Vermeulen (90 tackles) and Jonny Hill (75 tackles).
Racing 92
Wenceslas Lauret – 81: Racing's lock/flanker Wenceslas Lauret is his team's most prolific tackler and the only one of them to feature in the Top 25. This perhaps is indicative of how heavy Racing's game-plan is geared towards ball retention and attack.
Carries
Exeter:
Sam Simmonds – 92: The hard-working, hard-running Exeter number 8 Sam Simmonds makes himself a very useful entity on both attack and defence.
Racing 92:
Virimi Vakatawa – 82: An expected result given the Racing outside centre's fierce commitment on attack.
Metres gained
Exeter:
Stuart Hogg – 409m: It was always going to be Hogg for Exeter as far as this stat is concerned. Apart from him, the Top 25 here features two other Exeter representatives in Sam Simmonds (290m) and winger Jack Nowell (280m).
Racing 92:
Virimi Vakatawa – 488m: Vakatawa has racked up the third highest total in the competition behind Thomas Ramos (Toulouse) and Ollie Thorley (Gloucester) and is joined in the Top 25 by teammates Juan Imhoff (421m), Teddy Thomas (307m) and Simon Zebo (286m).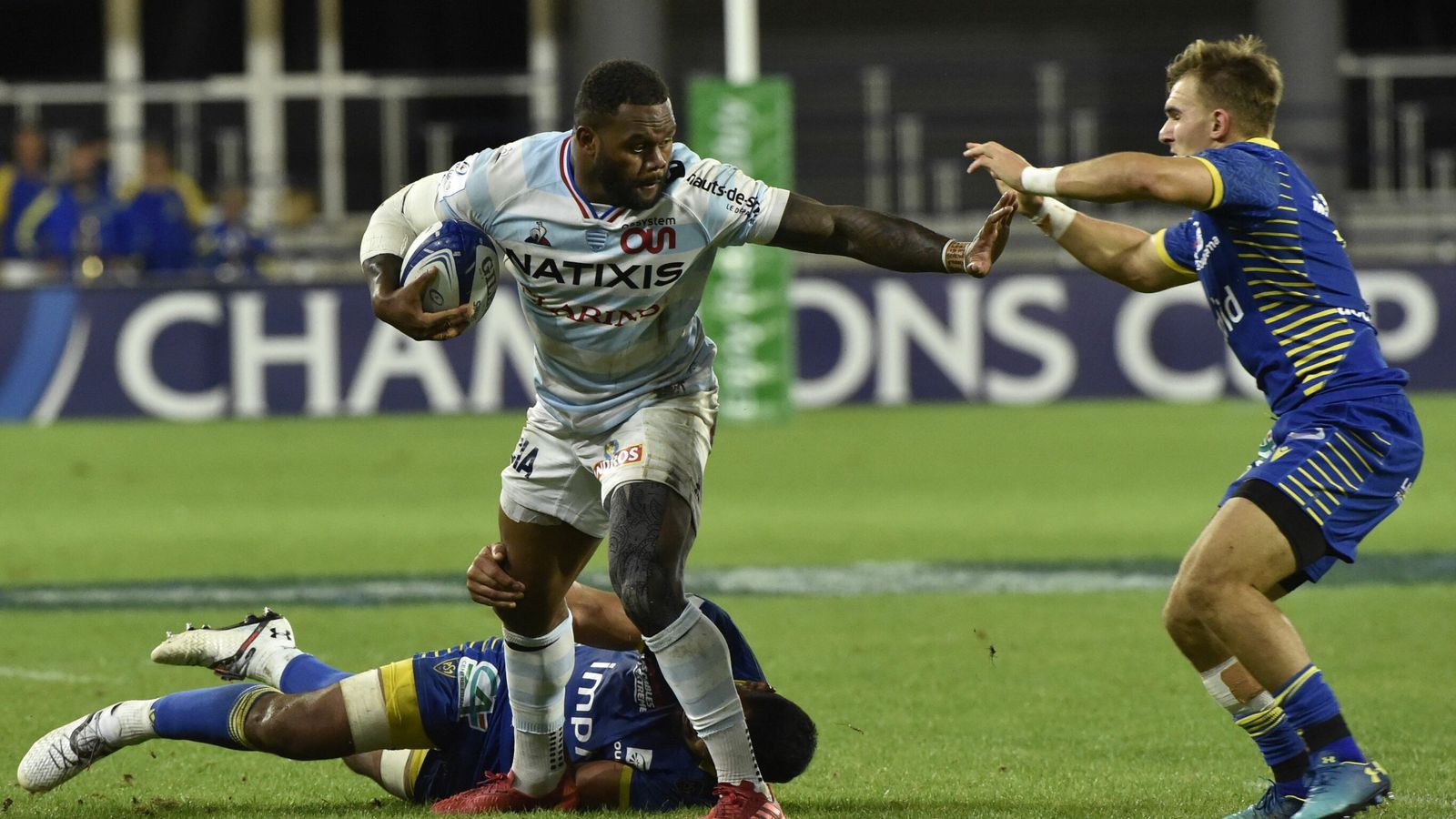 Lineouts won
Exeter:
Jonny Hill – 43: There is a marked difference in the lineout stat between these two teams with Exeter's towering lock Jonny Hill successfully taking more than double the total of Racing's second-row Chouzenoux. Hill is the top lineout taker in the competition, 12 ahead of second-placed Gerbrandt Grobler (Gloucester).
Racing 92:
Baptiste Chouzenoux – 17
Defenders beaten
Exeter:
Jack Nowell – 29: As far as Exeter is concerned, Stuart Hogg (24) and Sam Simmonds (23) also earn spots in the Top 25.
Racing 92:
Virimi Vakatawa – 48: Vakatawa stands alone at the top of this stat with a significant distance between his position and the tie-second-placed Jack Nowell with 29. Vakatawa is quite possibly the most lethal attacking back in the world at present and it should be expected that he would be in pole position here. Joining Vakatawa in the Top 25 from Racing are Teddy Thomas (25) and playmaker Finn Russell (21).
Turnovers won
Exeter:
David Ewers – 7
Racing 92:
Virimi Vakatawa – 7
Interesting one here as the Exeter and Racing top turnover players are neck-&-neck with 7 apiece. While it is expected that Ewers' name would feature here, it might raise some eyebrows that Vakatawa's (an outside centre) does too.
Clean breaks
Exeter:
Henry Slade - 10
Racing 92:
Virimi Vakatawa – 16
Once again, Vakatawa leads an attacking stat. Racing is heavily represented at the top here with Juan Imhoff and Teddy Thomas in tie-second spot just behind Vakatawa with 15 each. Finn Russell also features with 11 while Exeter are represented in the Top 25 by Henry Slade and Jack Nowell (9).
It is interesting to note from the available statistical information that, it seems that one of the competition's top defensive sides (Exeter) will be going up against supremely attack-orientated outfit in Racing 92.
This adds plenty of flavour to Saturday's clash as it is a commonly held belief that the best defensive teams win trophies. However, will Exeter manage to contain the attacking prowess of the lethal Virimi Vakatawa in partnership with the likes of Finn Russell and Simon Zebo around him?
Whatever the opinions floating around, it is shaped up to be a mouth-watering match-up on Saturday featuring two different-styled but brilliantly effective teams holding the flag of European rugby very high indeed.