Top 14 - France's finest ready themselves for battle in Round 11
Round 11 of the French Top 14 kicks off this evening with a cracker as Clermont host Montpellier at Stade Marcel Michelin. Clermont enjoyed a good win in Round 10, thumping Castres 40-14, while Montpellier suffered an anguishing 23-22 defeat to Bordeaux at Altrad Stadium. Clermont are looking strong, holding up third place in the overall standings while Montpellier are languishing somewhat in the bottom half of the table at 11th. A win tonight would thus be of great value toXavier Garbajosa's men but Clermont are clearly not in the habit of handing those out.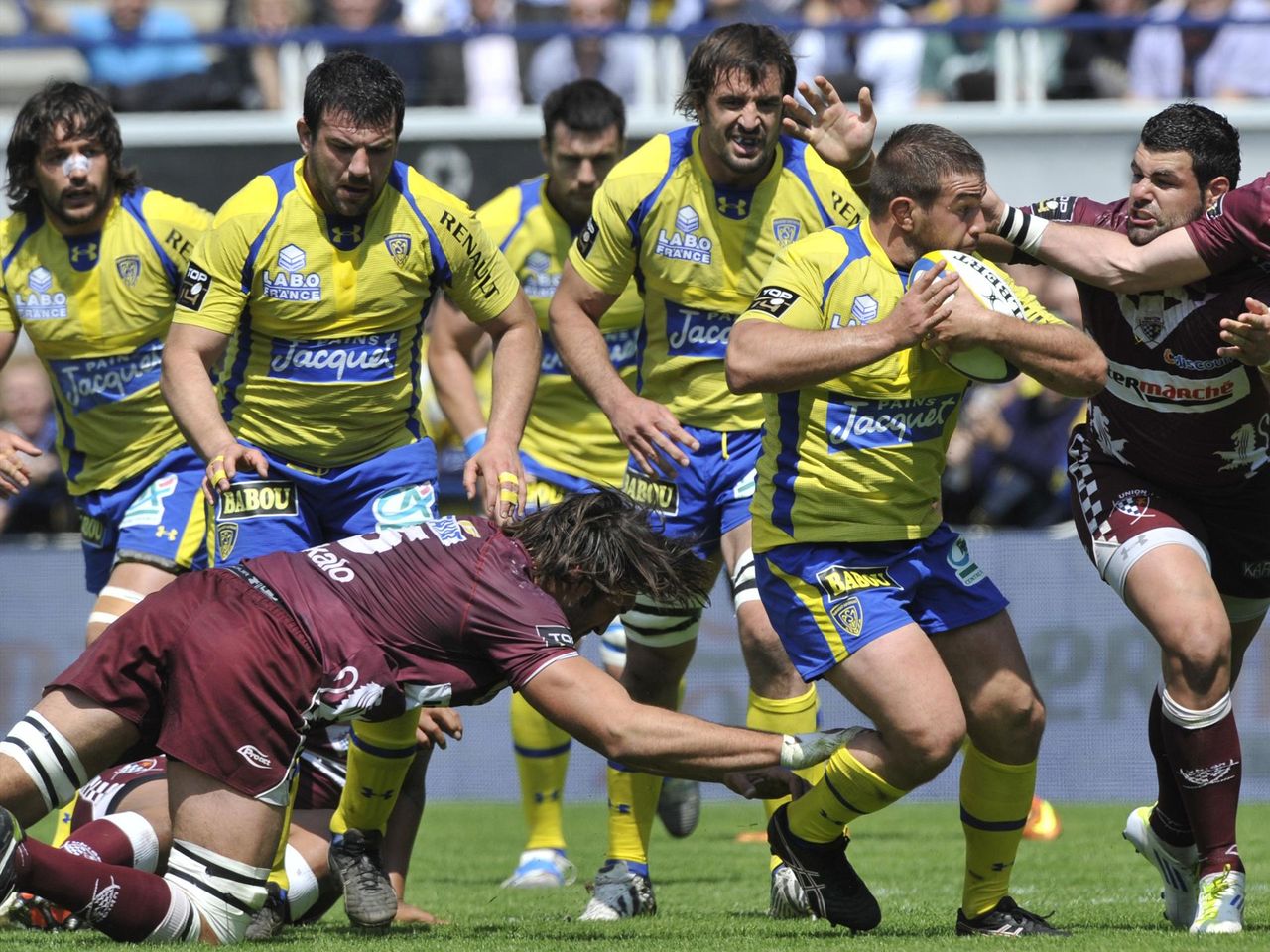 Racing 92 travel to Stade Chaban-Delmas in the hope of posting their 7th victory of the season, however, Bordeaux will be sure to put up a good fight on their home turf. The latter will have their hands full, however, with a Racing team brimming with talent that pulled off a heavy victory (43-17) over Bayonne last weekend.
Second-placed Toulouse will meet Bayonne at Stade Jean Dauger in the third fixture of the round. The Bayonne faithful will be hoping their heroes will be up for another tough encounter after the pasting of last weekend. Toulouse, meanwhile, flexed their significant muscles wiped the floor with Agen 63-18. Bayonne appear to have their work cut out for them in this one.
A big tussle is on the cards at Matmut Stadium as Lyon host the log-leading La Rochelle. Both teams tasted victory in the last round – Lyon slightly more fortunate than La Rochelle though – the former with a valuable one-point win over Stade Francais while La Rochelle ran out convincing winners against Brive (36-22). La Rochelle have 8 victories in the bag and are seen as favourites to take this one but Lyon are no slouches and will be ready to give as good as they get.
Two losing sides from Round 10 have the opportunity to redeem themselves on Sunday as Pau lock horns with Castres. They are currently lurking around the same point on the table and are behind on victories. Pau will enjoy home-ground advantage but Castres are just as desperate for victory. Fans can expect a tightly-contested one here.
The bottom two teams in Agen and Brive will have it out at Stade Armandie in the penultimate match-up of the round. Agen are still without victory after ten outings and will thus throw all they have at Brive who, at present, have posted only two wins.
The round will conclude with another big one as Toulon travel to Stade Jean-Bouin where Stade Francais await their challenge. Toulon are just three points ahead of Stade on the standings and the latter thus have a chance to oust the former from their fifth position.