Townsend: We will be putting out as strong a team as possible over the next two weeks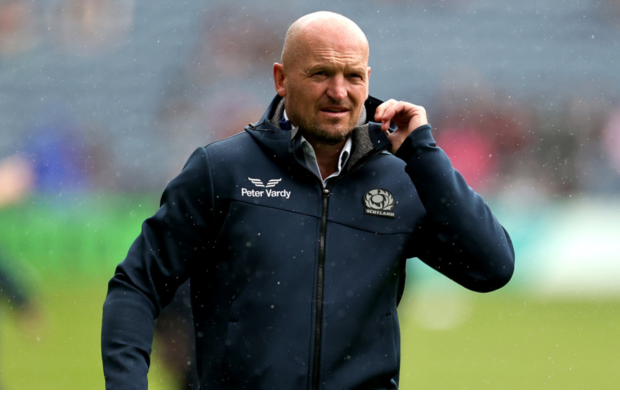 Speaking after Scotland's 25-13 win over Italy in the first match of The Famous Grouse Nations Series, Gregor Townsend said he's looking forward to playing France home and away over the next couple of weeks.
A Darcy Graham brace, a late try from backrower Josh Bayliss and ten points from the boot of Ben Healy saw Scotland come out on top at Scottish Gas Murrayfield.
Next week Scotland welcome the world's number two side, France in what shoukd be a thrilling encouter before the two sides meet again the following weekend in Saint-Étienne.
Gregor Townsend said: "There is a lot around World Cup squad selection, but the important thing is for us to get the team out there and play these big games, so we go into that South Africa game with a team that has gelled together.
"There is no bigger challenge right now in world rugby than playing France, they are the number two team in the world, they are hosting the World Cup and are full of confidence, [so] we will be putting out as strong a team as possible over the next two weeks."
Townsend went on to praise try-scorer Darcy Graham and said he could be in line to face the French.
He added: "The way Darcy has played for us in the last few seasons, he's obviously going to be very much in the mix for that.
"It was great that he got a game against Italy. He missed the Six Nations [through injury] and we just need to get him and the back three more ball.
"He didn't need to do much for his scores, but it shows his instinct for the try-line – especially the second one, he has to finish that, but it was created by a solid scrum and a really good carry by Stafford McDowall.
"The first one was a solid line-out maul then a really good kick from Ben Healy. That's sometimes the way for wingers, but Darcy can create other things with his footwork and pace."