Former All Blacks heap praise on Jason Ryan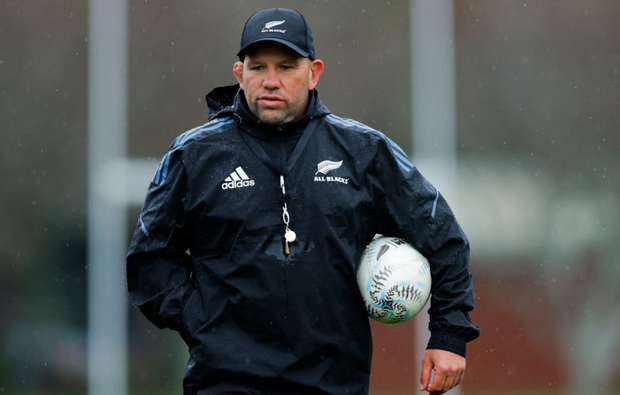 Former All Blacks Sir John Kirwan and Justin Marshall have heaped praise on the work of Jason Ryan after the latter joined the All Black coaching staff with the team in turmoil after the series loss to the Irish.
After a number of successful seasons with the Crusaders, Ryan got the nod from Ian Foster to take charge of the New Zealand forward pack, and the quality of Ryan's mentorship was shown last Saturday when the All Blacks dismembered Argentina.
Speaking on the New Zealand rugby show, The Breakdown, Kirwan said:
"Expectations around the All Blacks performance should be the highest in the world.
"The New Zealand public are very demanding, as are us as ex-All Black players.
"I think that the way he [Jason Ryan] fronts up and says look at yourselves in the mirror, and that was the way we played, look at yourself first.
"Last night is our standard. We were talking after the game, a few years ago we put 58 on the Australian team.
"I'm not going to say that's going to happen but let's rebuild on what happened last night [in Hamilton].
"Amazing performance, and in 12 days time they need another great performance against Australia for everyone to say 'that was just a bump', we need to see them take off from here."
Marshall also gave the methods of Ryan the thumbs up.
"I don't think there is any secret in New Zealand rugby coaching circles that Jason Ryan's detail is unmatched," Marshall said.
"You can hear it in the way that he speaks. He's talking about players going squarer, he's talking about dual tackles, he's talking about the little micro elements in the game.
"If you are a slightly off at test level, then you get beaten.
"I don't think it is up for debate how good he is at the detail, in all departments.
"He's not just a lineout forward guy, he does breakdown work, tackle techniques, he's across the board. Very well balanced."