Hamish McLennan out of Rugby Australia after late night board meeting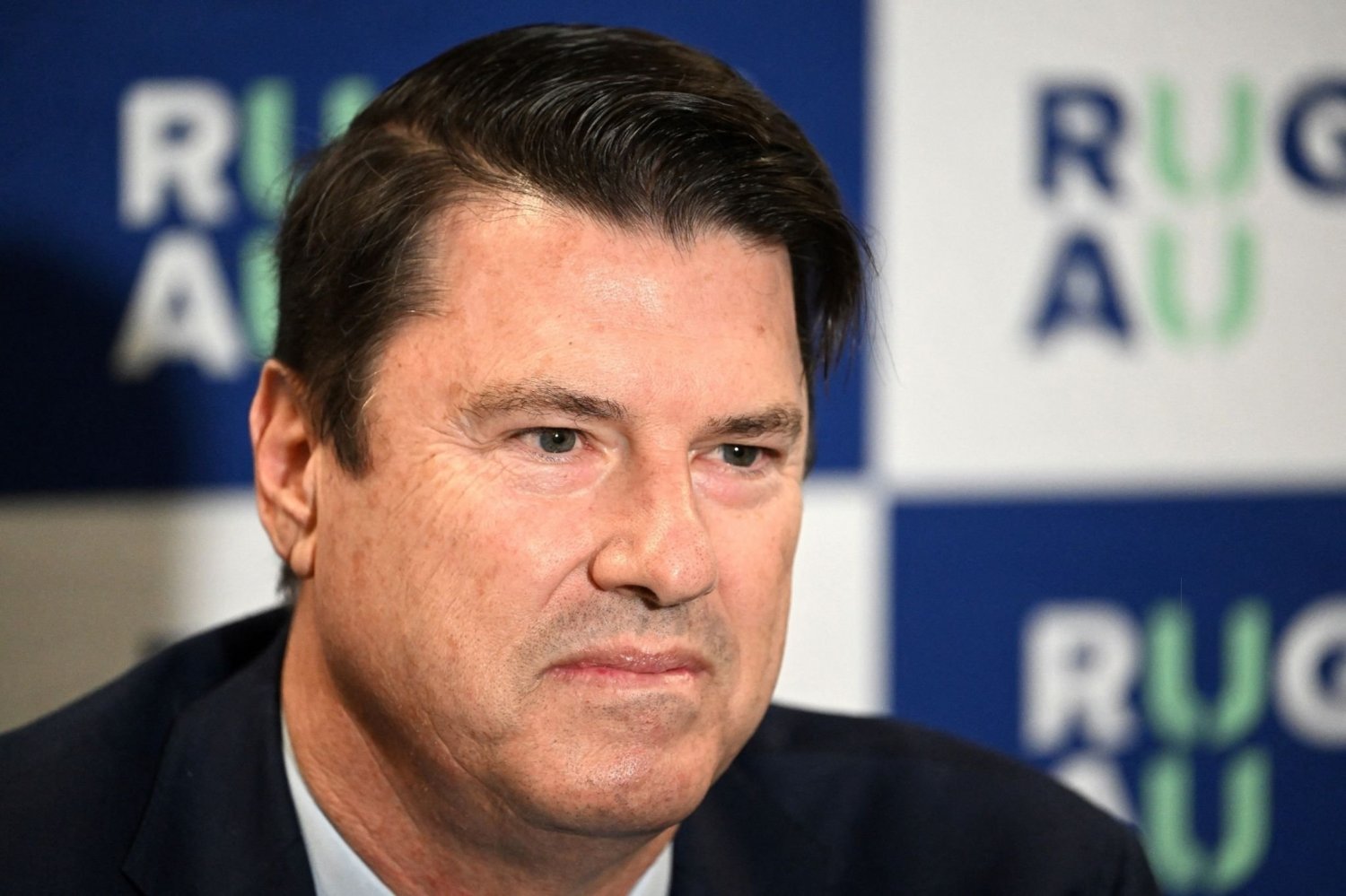 Hamish McLennan is no longer the chairman of Rugby Australia after he was ousted in a late night board meeting and resigned as a director.
Rugby Australia's board met four times over the weekend after some of the organisation's most powerful stakeholders went public with their demand for Mr McLennan, who is also the chairman of REA Group, to resign.
Mr McLennan has earlier told The Australian Financial Review that he would not step down even as rugby executives from several states including Queensland prepared to call an extraordinary general meeting and have him dismissed over his direction and leadership of the game.
"As Tom Petty famously sung, I won't back down," Mr McLennan said on Sunday. "This is a classic case of the tail wagging the dog."
On Sunday evening, Mr McLennan confirmed he has resigned from the board of directors after losing the chairmanship.
The stand-off over Mr McLennan's position had escalated existing tensions between the state unions, sponsors, and executives, and threatened to further draw out an already long dispute over the future of the game.
The unions and Super Rugby clubs from Queensland, Tasmania, South Australia, the Northern Territory, Western Australia and the ACT wrote to Mr McLennan on Friday and had initially given him until Saturday afternoon to consider his position (it was later extended to Sunday).
Their letter, which has since been made public, said the move was to do with Mr McLennan's cultural fit rather than Rugby Australia's plans to create a united high-performance structure and take control of their commercial decisions.
"We no longer have any trust or faith in his leadership, or the direction in which he is taking rugby in Australia," the letter reads. "His decisions and 'captain's picks' have directly led to a historic failure at the men's Rugby World Cup and a Wallabies international ranking at a historic low, with all the regrettable and public fallout that came with it."
Rugby Australia is overseen by a board of directors, but is owned by state and territory rugby unions, the owners of the Super Rugby bodies and the Rugby Union Players' Association.
The board of directors includes former rugby players Joe Roff and Daniel Herbert, Virgin Australia co-founder Brett Godfrey, Barrenjoey's head of corporate finance, Matt Hanning, former Salesforce chief executive Pip Marlow and non-executive directors Dr Jane Wilson and Karen Penrose. Rugby Australia chief executive Phil Waugh also sits on the board.
Sources familiar with the position of the directors, who weren't authorised to speak publicly, had said that there were divisions over whether to back Mr McLennan in light of the concerns of some shareholders.
Australian rugby descended into turmoil after the Wallabies failed to reach the knockout stage in the Rugby World Cup and coach Eddie Jones was reported to be flirting with a return to Japan. Jones has since resigned from his position – less than 10 months into a five-year contract.
Much of the fallout since has focused on the appointment of Mr Jones by the Rugby Australia board and Mr McLennan. It has also culminated in discussions about a new operating model, which would see high-performance coaches and training nationalised and Super Rugby clubs handing over their commercial functions to Rugby Australia.
While the clubs are supportive of a national high-performance division, there are disputes over the handling of money by Rugby Australia. At the same time, it has abandoned plans to inject $250 million in private equity in favour of a new $60 million loan. The loan has not yet been secured.
Mr McLennan had earlier urged ACT and Queensland rugby union members to call their own extraordinary general meetings and oust their own chairmen, on the grounds they had instigated a fight with him.
"They didn't have the good grace to include NSW, Victoria and The [Western] Force in their secret discussions," he said. "These are the same people who have told RA board members they have a coordinated campaign to discredit me if I don't resign."
On Saturday, Andrew and Nicola Forrest, who own the Western Force, and Melbourne Rebels chairman, Paul Docherty, came out supporting Mr McLennan. "We can't land years of problems at the feet of one person. We are all custodians of the game for a short time, and our goal should be to come together, not to create more division," Mr Docherty said.
The Forrests said Mr McLennan was steering rugby through a "difficult period". "Now is not the time for more disruption in the sport, but a time for rugby to band together and back the proposed centralisation reforms," they said in a joint statement on Saturday.
NSW Rugby, which was not consulted by other unions and last week agreed to hand over all corporate and performance functions to Rugby Australia, has yet to outline its position on Mr McLennan's position.
This public fight could not come at a worse time for Rugby Australia which is in the middle of an independent review into what went wrong at the World Cup and has already made headlines for poor performance and the way it spends its money.
The review, led by former Wallaby Justin Harrison, is expected to assess everything from coaching and player performance to costs and corporate hospitality. Rugby sources previously told this masthead that Jones, at the very least, had blown his budget.