MLR Top Performers - Semi Finals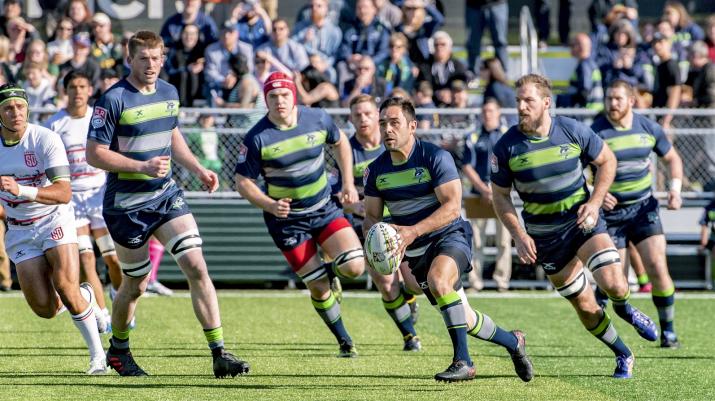 With Glendale Raptors and Seattle Seawolves earning themselves a spot in the MLR final this weekend with wins over Utah Warriors and San Diego Legion respectively we take a look at the players that performed on the day.
Sam Figg - Glendale Raptors:
Figg was outstanding on the day with an early try to start proceedings but was brilliant at the breakdown too where he pestered the Warriors all day.
Chad London - Glendale Raptors:
The South African born Eagle was brilliant on attack with a number of telling line breaks and runs but noteably he was great in organising and on his defensive duties.
Don Pati - Utah Warriors:
Unfortnately his sublime performance did not earn a win but he racked up meters run with a number of attacks from deep as he weaved his way through the oncoming defenders. The most deceptive runner on the night.
Phil Mack - Seattle Seawolves:
The Canadian international has proved to be the main spark behind most of the Seawolves form as his decision making on both attack and defence is second to none in the league. He provided Smith with sound ball all day off the back of great work by his loose trio
Matthew Turner - Seattle Seawolves:
The Full Back was up against debutant and fellow South African, Joe Pietersen, and it was an exciting match up to watch. While Pietersen may have had the better of the kicking aspect of the game, Turner was sublime with ball in hand and his 7's skills were evident with brilliant runs and linking with fellow backs often creating much needed front foot ball
Tadhg Leader - San Diego Legion:
Leader was great kicking from hand and often turned the Seattle pack around with pin point kicks into the opposition half. He combined well with his midfield and he was guiding his side well. Had it not been for the 2 yellow cards the Legion received in quick succession he and his side may have had a different result