Munster Seek Personal Growth During Lockdown
Munster have utilised the time away from physicality to sharpen the proverbial saw and concentrate on the personal growth of their players and coaching staff, focussing on skills that would normally have been largely neglected.
Lead Performance Analyst George Murray said:
"This period has been unbelievable for being able to sit back and see how you can develop yourself as a person and how you can develop practices. The nature of being involved in professional sport is you're always trying to improve yourself.
"The fact that we've got so many hours in the day to constantly think about that is so refreshing and you're picking up little things."
Interestingly, the coaching staff recently took part in a workshop hosted by professional storyteller Clare Muireann Murphy, who works with the British Theatrical Society and various scientific groups, including NASA.
"In particular," said Murray, "We wanted to focus in on how she works with NASA – largely it was based around scientists having all these amazing ideas and different things they want to implement, but not being the best at getting it across to different audiences.
"Another angle of her work is around the power of storytelling and the history of storytelling – how it influences people's memory.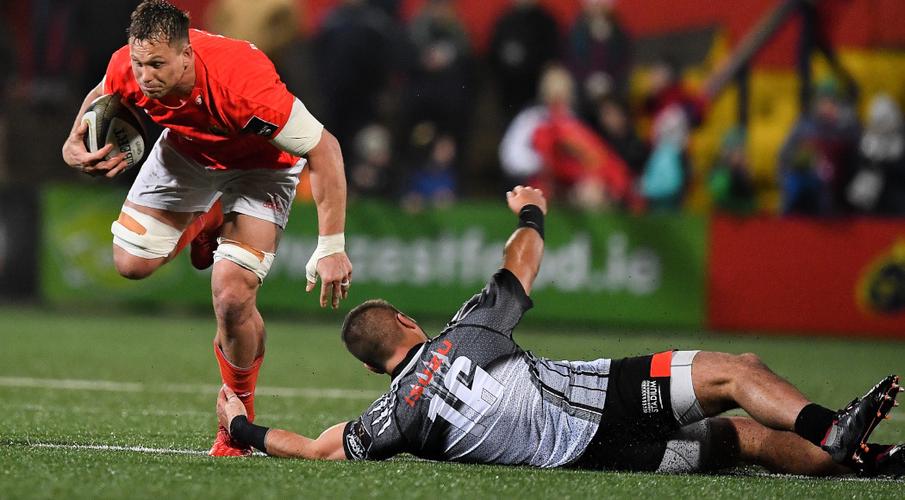 "We, obviously, as a sporting organisation talk to the players a lot and help them remember the most important messages going into a game.
"A large part of our week is presenting to the players and coaches presenting to the players around what we want to do.
"We probably don't think about how we do it enough. It was helpful to see how we can develop ourselves as speakers to help many different personalities to remember the most important messages."
The Munster staff have also been in contact with the Brisbane Broncos, comparing thoughts and methods during the lockdown.
Before the suspension of rugby, Munster were lying in second place in conference B, just two points behind Edinburgh. Fans will eagerly await to see whether their proactive spirit during the down-time will bear fruit on the field when the game resumes.