RWC Qualifier: USA Team Preview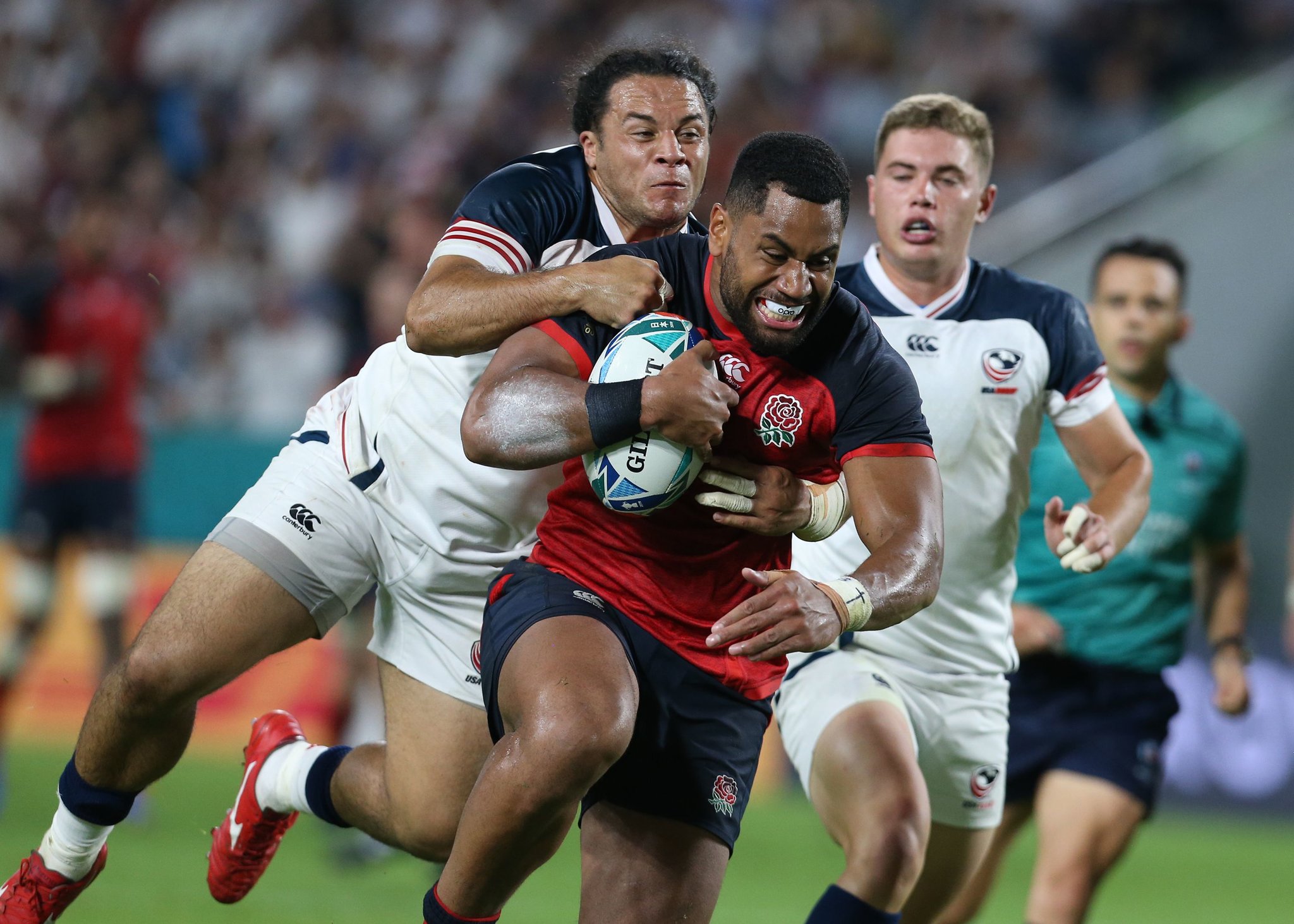 Four teams will take to The Sevens Stadium pitch on Sunday as the round-robin RWC 2023 Final Qualification Tournament, which will run until 18 November, gets underway.
At the end of the three match days in the UAE, the team on top of the standings will claim the 20th and final ticket to France.
USA
USA head into the Final Qualification Tournament with the most Rugby World Cup pedigree of any of the competing teams, having competed in every tournament bar RWC 1995.
Their Rugby World Cup debut came on 24 May, 1987, at Ballymore in Brisbane, Australia, when they held off a late comeback to beat Japan 21-18.
Defeats to Australia and England followed and they would have to wait 16 years to register their second tournament win.
Following winless pool phase exits at RWC 1991 and RWC 1999, that victory arrived when the tournament returned to Australia in 2003. Japan again provided the opposition as the USA ran in five tries to win 39-26 at Central Coast Stadium.
USA have only won one Rugby World Cup match since that night in Gosford, a 13-6 defeat of Russia at RWC 2011, again in the southern hemisphere, Mike Petri scoring the only try of the match.
Qualification for the quarter-finals has so far proved elusive for the USA on the biggest stage but they did come close to securing a fourth tournament victory on their most recent Rugby World Cup outing.
In their final Pool C match at RWC 2019, a brace of tries from Mike Te'o gave the Eagles a 12-7 half-time lead against Tonga in Hanazono.
However, Tonga outscored the USA three tries to one in the second half to secure a 31-19 victory and condemn their opponents to a fifth winless Rugby World Cup campaign.
WORLD RANKINGS SINCE LAST RUGBY WORLD CUP
The past three years have been a transitional period for the USA and that is highlighted in the rankings, in which the team has slipped slightly.
At the end of RWC 2019, the Eagles were ranked 17th with 68.10 points and they have since fallen two places to 19th, losing almost three rating points to head into the Final Qualification Tournament with 65.17.
USA could slip further in the rankings this weekend as they are unable to boost their score against Kenya due to the 13.11 points difference between the two nations.
FORM GUIDE
Had it not been for Santiago Videla's late penalty in Glendale, the USA would already be through to RWC 2023 and preparing for matches against England, Japan, Argentina and Samoa in Pool D.
They had seemingly done the hard work by winning a rain-soaked first leg of their Americas 2 play-off against Chile 22-21 in Santiago and led heading into the final 10 minutes of the second.
But sport is a matter of fine margins and in truth the USA's form since RWC 2019 has been patchy at best.
The team returned to action in July 2021 with heavy defeats to England and Ireland but kept their quest for a ticket to France on track with a 59-50 aggregate win against old rivals Canada.
Victory set up a two-legged Americas 1 play-off against Uruguay, but despite winning 19-16 at home they were beaten 34-15 in Montevideo to lose the tie 50-34 on aggregate.
A 104-14 defeat to the All Blacks in Washington followed before a 26-21 win against the French Barbarians in Houston provided Eagles fans with hope.
That was extinguished with a swing of Videla's boot at Infinity Park and the USA now head to Dubai having won only three of their nine tests since Japan.