South Africa reaction (Pollard, captain Kolisi, head coach Nienaber)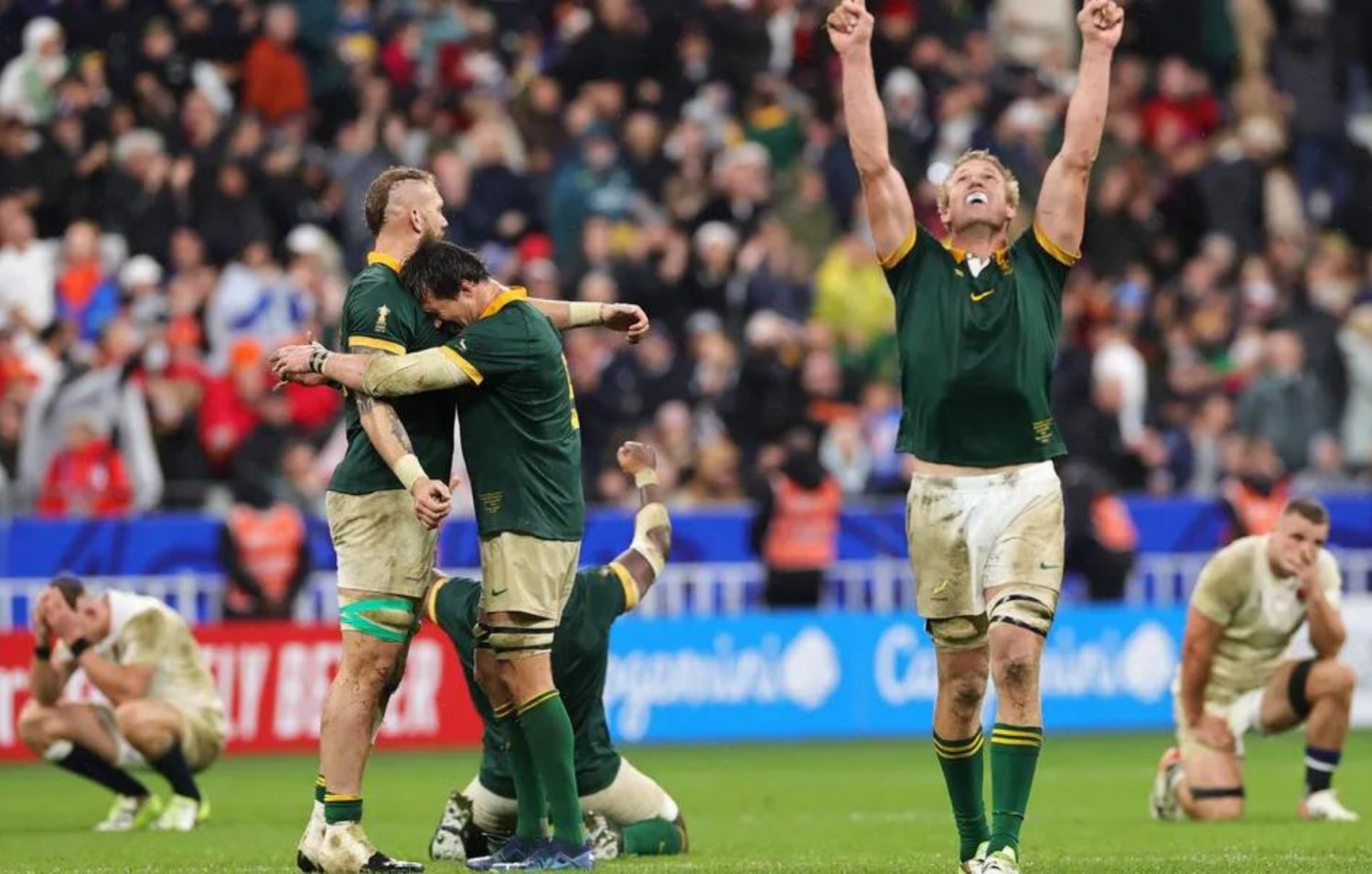 ON-FIELD REACTION
Handre Pollard, Mastercard Player of the Match and fly-half
On emotions after the result:
"It's unbelievable, it's a lot of relief in this moment. Frustrated we weren't at our best tonight, especially in that first half. We knew we had so much more to give but fair play to England, I think they put us under pressure in exactly the right areas. But jeez the fight we showed never giving up, it is what we stand for as a team and as a nation."
On coming on early:
"We stuck to our plan we just had to execute a bit better here and there. We took it play-by-play, minute-by-minute, you can't look too far into the future in these kind of games. It took us a long time but we got it done."
On the final penalty kick:
"Firstly the scrum penalty, that is what got us the opportunity. It was just a credit to them, they were unbelievable, It was a big moment but it is what you want as a player on this stage, to have moments like that as a fly-half is what you live for. It was fun."
Siya Kolisi, captain
On being able to defend the title:
"It's honestly all the hard work we have put in came off. It was really ugly today but that is what champions are made of. Credit to England, they have worked hard. They were written off before the World Cup. Coach Steve [Borthwick] and Owen [Farrell] and the team pulled themselves together and showed who they are. They are not a team you take lightly, all credit to them for being in the semi-final today. To my team as well it was ugly today like it was last week but we found a way to fight back and get back into the game. Well done to the boys. I am really proud of the fight that was showed, especially the guys who came off the bench once again."
On the key moments:
"England did so well in the kicking game, they outplayed us in that. Our discipline was awful in the first half, especially in the key areas where they could take the points. But I thought we fought back in the second half, we showed who we are and what we can do with a full 23."
On the final:
"It's going to be as big as it was tonight. The All Blacks played really well last night but we want to thank the South African supporters who came all the way here to support us and the ones back at home as well. Next week is going to be hard, it's going to be special but may they stay with us and hopefully we can defend it."
Jacques Nienaber, head coach
On the result:
"First I want to start with credit to England, I thought they were outstanding on the night. They had us under a lot pressure and it took something special to unlock their defence to get a try to get us back in the game."
On the bench:
"We needed some energy, that is why we decided to bring the bench on. We are fortunate that there is not a lot of difference between the guys who start and the guys on the bench. We needed energy and they brought that."
On the key moments:
"Like at the previous World Cup, it takes something special to unlock it. It's always going to be tight, those two moments [scrum penalty and penalty kick] were the telling moments."
On the final:
"It's going to be a final, it's going to be tight, They are an excellent form, if you look at their last few games you're not going to get close to 30-35 points you won't be in the mix."