Julien Marchand suspended for four weeks
Toulouse hooker, Julien Marchand has been suspended for four weeks following an independent Disciplinary Hearing by video conference on Wednesday, arising from his club's Heineken Champions Cup semi-final match against Bordeaux-Bègles at Stade Ernest Wallon.
He will miss the Champions Cup final against La Rochelle on May 22nd.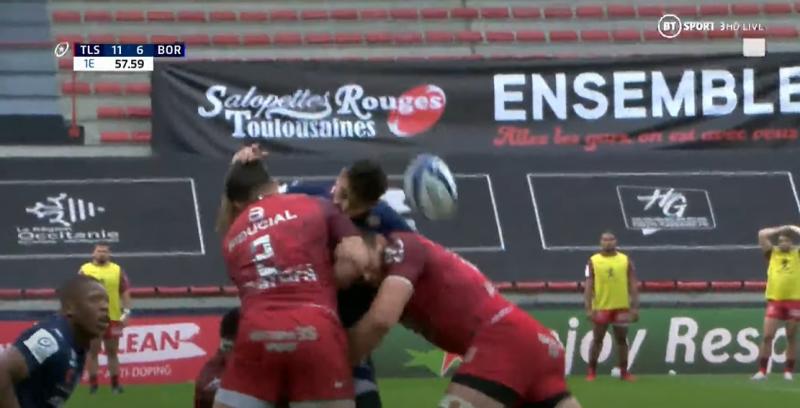 Marchand was alleged to have tackled the Bordeaux-Bègles wing, Romain Buros, in a dangerous manner in the 58th minute of the match in contravention of Law 9.13.


Law 9.13 A player must not tackle an opponent dangerously

Under World Rugby's Sanctions for Foul Play, Law 9.13 relating to dangerous tackling carries the following sanction entry points - Low End: 2 weeks; Mid-range: 6 weeks; Top end: 10 to 52 weeks.


The committee upheld the citing complaint, finding that Marchand had made contact with Buros's head in a dangerous manner that warranted a red card. It then determined that the offence was at the mid-range of World Rugby's sanctions and six weeks was selected as the appropriate entry point.

There were no aggravating factors and taking into account the player's clear disciplinary record and good conduct at the hearing, the committee reduced the sanction by two weeks before imposing a four-week suspension.


Marchand is free to play on Monday, 31 May and both he and EPCR have the right to appeal the decision.