Lions scrumhalves bringing the best out of each other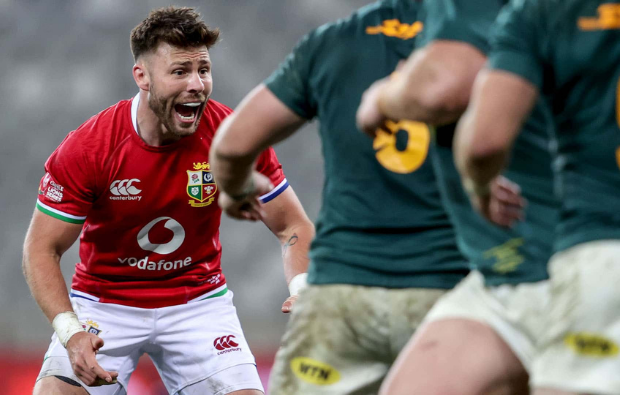 Despite the furious competition within the Lions' camp, it appears that those competing for the number 9 jersey are willing to throw their personal feelings on the backburner to show support for one another.
It was Scottish international, Ali Price, who was handed the honours for the first Test, and the 28 year old has happily reported that his rivals have his back.
"It's been brilliant," Price said yesterday. "Me, Conor [Murray], and Gareth [Davies] have got on really well through the tour, helping each other after training.
"We'll do our kicking together or a passing session. When the team got announced last week before the first Test, Conor was the first to come and say 'well done, mate'. When we got on the bus Gareth was the same, shook my hand and said 'well done'.
"We're helping each other, Conor's got that experience and when I came in at half-time he was first there saying 'you've gone well'. That gives you so much confidence when you hear that from a guy who has been there, and you know he was on the last Lions tour, and that's all good to hear.
"It's been really enjoyable and we've all fed off each other. At the same time, it's friendly and we're going for the same shirt. Once that's been decided, we're all backing the guy that's going out there and playing."
Price was one of the Lions' most impressive players over the weekend and Murray showed great composure when coming on in the second half.