New World Cup regulations bring player welfare into focus
Player welfare appears to be in full focus as preparations for the 2023 World Cup in France rumble on, with increased rest days agreed upon for the tournament.
The World Rugby Board and World Rugby Executive Committee have apparently reached a consensus that squads will be increased from 31 to 33 players and each team will be given at least 5 days' rest between matches – a groundbreaking development for the sport.
Before the official schedule announcement on 26 February, a list of the following key principles have been formulated which will be central to the competition:
All teams will have a minimum of five rest days for all matches, optimising recovery and preparation for the tournament
The pool phase will be extended by a week to accommodate the additional rest day requirement and will now kick off on 8 September and conclude with the final on 28 October
Permitted squad sizes will be increased by two from 31 to 33 players, aiding squad management
Overall travel volume and time will be minimised for teams in tournament
World Rugby is committed to comprehensive level of player welfare and medical standards, focusing on overall player load reduction
World Rugby Chairman Sir Bill Beaumont "This is a landmark day for Rugby World Cup and the sport. As a rugby father, former player, fan and administrator, player welfare is at the very top of my agenda. This continued focus for a player-first decision reflects that commitment.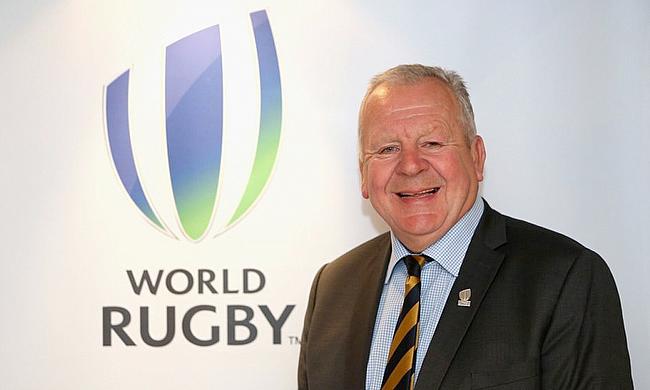 "Men's Rugby World Cup schedules are difficult to balance owing to the format of four pools of five teams. Japan 2019 provided the best balance and best-ever welfare outcomes, but we still had a limited number of relatively short rest periods between some matches. In collaboration with France 2023 and International Rugby Players, this decision means that every player and every team will have a fairer chance to perform to their potential in every fixture, and now we will work with the teams to reduce overall load for players. Including travel."
"On behalf of World Rugby and the France 2023 organising committee I would like to thank the host cities and venues, unions and players for embracing this opportunity. Together, I am convinced that we will deliver an amazing and indeed historic Rugby World Cup in what will be the 200th year of our sport."